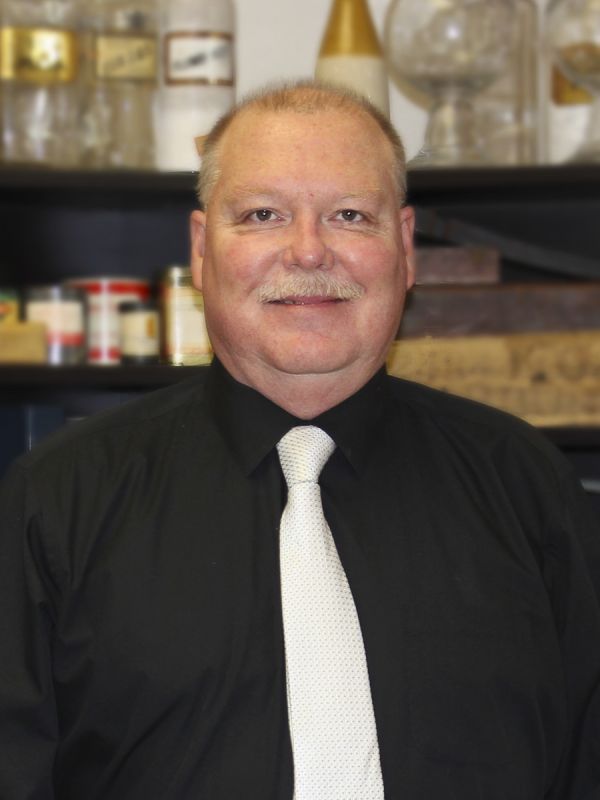 Assistant Clinical Professor
At Pacific Since: 2017
Alan Kersey '92, PharmD earned his doctor of pharmacy from University of the Pacific in 1992. As a student, he received the Roche Communication Award. He completed the Pharmacy Leadership Institute at University of California, San Francisco. He has been practicing pharmacy since 1980, first as a pharmacy technician and later as a pharmacist. Dr. Kersey has served in the military, in both the U.S. Navy and U.S. Air Force, has worked in the private sector and has held positions in academia.
Dr. Kersey is a member of the American Society of Health-System Pharmacists. In his role at Pacific he hopes that he can use his years of operational experience to influence the future leaders in this profession.
He enjoys spending time with his wife and daughters. He also enjoys cooking and likes to experiment with new recipes. An avid fisherman, he enjoys going fishing with friends.
Education
PharmD, University of the Pacific, 1992
Pharmacy Leadership Institute, University of California, San Francisco
Teaching Interests
Teaching Philosophy
"To utilize my experience to link didactic knowledge to real world systems and processes that comprise the current and complex business of pharmacy."
Courses
PHRM 111 — Pharmacy Practice and Professionalism
PHRM 158 — Practicum III
PHRM 168 — Practicum IV
PHRM 161 — Pharmacy Management
PHRM 150 — Hospital IPPE