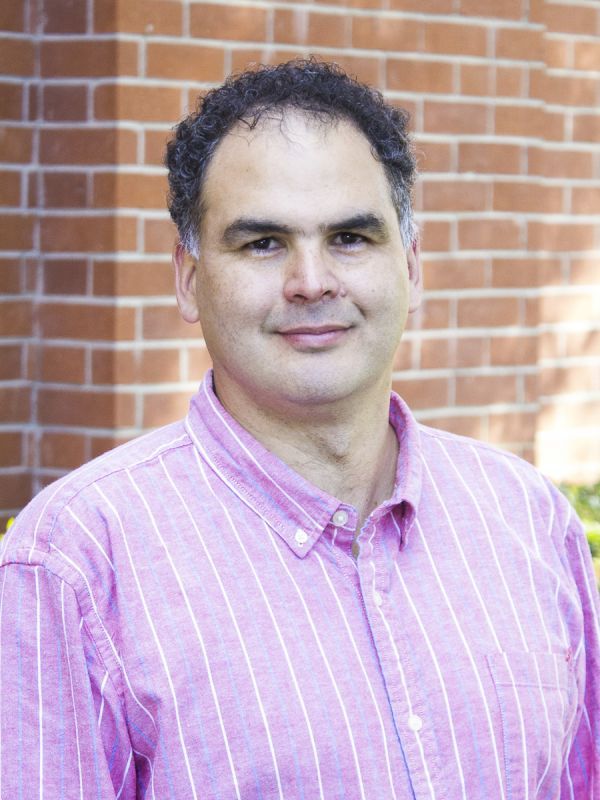 At Pacific Since: 2016
Carlos A. Villalba-Galea, PhD is originally from Venezuela. He earned a bachelor of science in biology from Universidad Central de Venezuela in 1998 and a doctor of philosophy in physiology and biophysics from Instituto Venezolano de Investigaciones Científicas in 2004, both supervised by Ariel L. Escobar, PhD. From 2000 to 2002, he was an international visiting scholar in the Department of Physiology at Texas Tech University Health Sciences Center. Later, from 2002 to 2006, he underwent postdoctoral training in neurobiology at Duke University Medical Center under George J. Augustine, PhD. During that time, he conducted research at Marine Biological Laboratory in Woods Hole, Massachusetts. In 2003, he was a Fellow of the Grass Foundation at Marine Biological Laboratory.
Dr. Villalba-Galea also conducted postdoctoral training in biophysics at The University of Chicago from 2006 through 2009, where he joined the lab of Francisco Bezanilla, PhD. There, he studied the dynamics of voltage sensitive proteins using a combination of electrical and optical recording techniques.  Before coming to Pacific, he was an assistant professor of physiology and biophysics at Virginia Commonwealth University School of Medicine. Dr. Villalba-Galea joined the Pacific faculty in 2016.  
He has been a member of the Biophysical Society since 1998 and the Sociedad de Biofísicos Latinoamericanos, the Latin American Biophysical Society, since 2001. His research focuses on drug interactions at the molecular level. As mutations can affect the interactions between drugs and their target, his goal is to contribute to the development of drugs that are patient-specific.  
Dr. Villalba-Galea enjoys playing and coaching baseball. His children share his love of the sport and he has coached their teams. Dr. Villalba-Galea is committed to contributing to his community in a variety of ways. In addition to playing on community baseball teams, he has been involved in local theater production. He also loves to go camping and to play water polo. What he misses most about his home country is his family and the food. He enjoys cooking and he creates traditional Venezuelan dishes for a taste of home.
Education
BS in Biology, Universidad Central de Venezuela, 1998
PhD in Physiology and Biophysics, Instituto Venezolano de Investigaciones Científicas, 2004
Postdoctoral Training in Neurobiology, Duke University, 2002-2006
Postdoctoral Training in Biophysics, The University of Chicago, 2006-2009
Teaching Interests
Teaching Philosophy
"I teach students fundamental concepts in bioelectricity, electricity and electronics. I have also trained students on cutting-edge techniques for performing electrophysiological recordings. These techniques are a collection of methods used to evaluate the electrical properties of cells. Teaching these methods can be challenging, especially if students are taught using a 'traditional' lecture/lab format. Thus, I focus my teaching on facilitating the rediscovery of concepts rather than memorization. In doing so, I guide students through the history of inquiry, leading them to the 'discovery of new ideas' and engaging them to embark on the search for 'new ones.'"
Courses
PHRM122 — Physiology and Pathophysiology I
PHRM135 — Pharmacology and Medicinal Chemistry I
Research Focus
Research Summary
"My research focuses on cellular electrical activity and how this is affected by drugs."
Research Summary
Voltage-sensing mechanisms in membrane proteins
Drug-protein interaction in voltage-gated channels towards designing novel strategies for pharmacological manipulation of bioelectrical signals
Scholarly Activity
Visit his Research Gate Profile