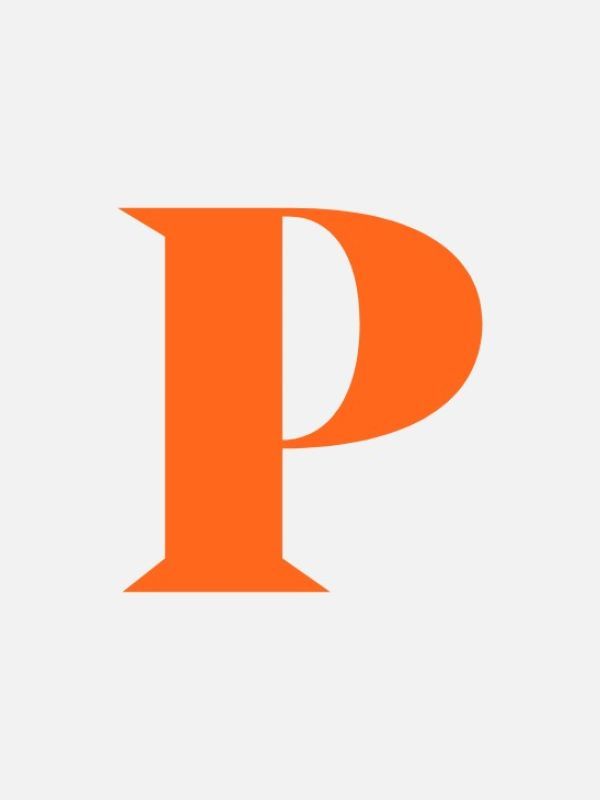 At Pacific Since: 2000
David W. Thomas, PhD earned both his bachelor of science and master of science from California State University, Sacramento. He earned his doctor of philosophy from University of California, Davis in 1996 where he also completed a postdoctoral training in immunology from 1996-1998. Dr. Thomas joined the Pacific family in 2000.
His goal at Pacific is to cultivate a good reciprocal relationship between effective teaching and researching. He teaches the pharmacy and graduate curriculum while maintaining a productive basic molecular/cellular biological research scope. What he loves about teaching at Pacific is the students, who have diverse interests and are from diverse backgrounds. He also appreciates the value that the University places on quality teaching.
The individual who influenced him most in his career was a cell physiology professor at California State University, Sacramento. What led him to his current research interests were the health problems encountered by his family members. This motivated him to understand the nature of the medical ailments of his family members and led to his current interests in immunology and neuroscience. Dr. Thomas is a member of the American Society for Clinical Pharmacology and Therapeutics.
Dr. Thomas is originally from the small town of Janesville, Calif. Before coming to Pacific, he was a faculty member at a university in the Midwest. He eagerly accepted the opportunity to return to his native state.
Education
BS in Biology, California State University Sacramento, 1985
MS in Biology, California State University, Sacramento, 1989
PhD in Immunology, University of California, Davis, 1996
PostDoc in Immunology, University of California, Davis, 1996-1998
Teaching Interests
Teaching Philosophy
"To avoid complacency and routine by continuously challenging myself to pursue a high degree of concept development and articulation to hopefully engage and stimulate student curiosity and motivate an active process of developing connections and relationships between key course elements."
Courses
PHRM 122 — Physiology & Pathophysiology I
PHRM 142 — Physiology & Pathophysiology III
PCSP 237 — Molecular & Cellular Techniques
Research Focus
Research Summary
"My research interests in general relate to understanding the dynamics of the universal second messenger Ca2+ion.  As signaling messengers, Ca2+ ions are unrivalled in terms of the diversity of biological processes they regulate, including such major cellular systems as neurotransmitter secretion, muscle contraction, immune cell activation and growth control pathways.  More recently, our research efforts have focused on the critical roles performed by Ca2+ transport  and the growing list of biological phenomena linked to Ca2+ levels contained in the endoplasmic reticulum  (ER), recognized as the major organellar Ca2+ "stores" in cells. 
Our experimental approach takes advantage of cell line models that possess unique phenotypic  markers of Ca2+ signal pathways amenable to molecular and pharmacological manipulation.  Indeed, we have employed biophysical, biochemical and molecular approaches to study ER Ca2+ store regulated pathways in lympocyte and neuronal cell line model systems.  These studies provide new insight and understanding into key ER Ca2+ signaling defects that are increasingly linked to such broad-scope pathologies as neurodegeneration, heart failure and immune system dysfunction."
Scholarly Activity
Changfeng Zhang and David W. Thomas. Stromal Interaction Molecule 1 (STIM1) Rescues Store-Operated Calcium Entry (SOCE) and Protects NG115-401L Neuronal Cells Against Cell Death Induced by Endoplasmic Reticulum and Mitochondrial Oxidative Stress. Submitted to Cell Calcium, 2015.
Changfeng Zhang, Diptiman D. Bose and David W. Thomas. Paradoxical Effects of Sarco/Endoplasmic Reticulum Ca2+-ATPase (SERCA) Activator Gingerol on NG115-401L Neuronal Cells: Failure to Augment ER Ca2+ Uptake and Protect Against ER Stress-Induced Cell Death, European J. Pharmacology, 2015 (in Press).
Diptiman D. Bose and David W. Thomas. 2-Aminoethoxydiphenyl borate (2-APB) stimulates a conformationally-coupled calcium release pathway in the NG115-401L neuronal cell line, Neuropharmacology  50, 532-539 2006.
Bose, D.D., Rahimian, R. and Thomas, D.W. Activation of ryanodine receptors induces calcium influx in a neuroblastoma cell line lacking calcium influx factor activity. Biochem J 386, 291-6.  2005.