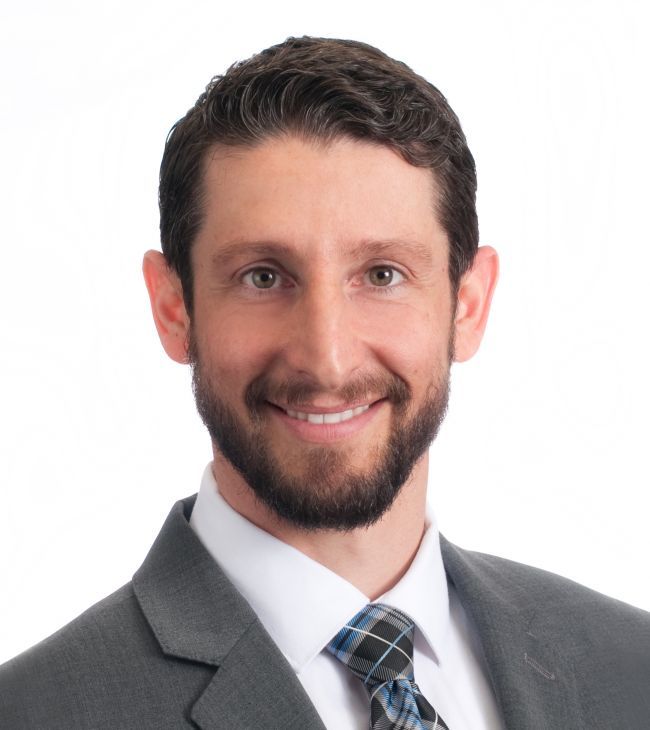 Assistant Clinical Professor
Regional Coordinator - Redding
At Pacific Since: 2021
Gabriel Golfus, PharmD, BCPS earned his bachelor of science in biochemistry and cellular biology from University of California, San Diego and earned his doctor of pharmacy from Wingate University School of Pharmacy in North Carolina. Dr. Golfus completed a PGY-1 inpatient pharmacy residency at Novant Health Presbyterian Hospital in Charlotte, North Carolina and a PGY-2 emergency medicine pharmacy residency at the Mayo Clinic in Rochester, Minnesota.
Dr. Golfus was an EMT prior to pursuing a career in pharmacy. He wanted to combine his passion for patient care with his fascination with biochemistry and human anatomy. As a pharmacist he has had the opportunity to learn more about biology and apply that knowledge directly to improving patient outcomes.
What Dr. Golfus loves about his role at Pacific is interacting with students. He sees students as future colleagues and resources for staying up-to-date with advances in pharmacy.
Dr. Golfus loves spending time with his family and is an avid soccer player. He has also volunteered as a middle school and junior varsity soccer coach for many years. His other hobbies include playing Dungeons and Dragons and snowboarding.
Education
BS in Biochemistry and Cellular Biology, University of California, San Diego
PharmD, Wingate University School of Pharmacy
PGY-1 Inpatient Pharmacy Residency at Novant Health Presbyterian Hospital
PGY-2 Emergency Medicine Pharmacy Residency at the Mayo Clinic
Teaching Interests
Teaching Philosophy
"Learning is an active process. In order to inspire the next generation of pharmacists, preceptors should be approachable to students, knowledgeable in their area of instruction and passionate about the success of their students."
Research Focus
Research Interests
Deep venous thrombosis prophylaxis after joint arthroplasty
Emergency department pharmacist–driven culture review after discharge
Pharmacist directed empiric Vancomycin de-escalation in pneumonia with MRSA nasal swab
Pharmacist impact on guideline recommended antibiotic selection in pneumonia