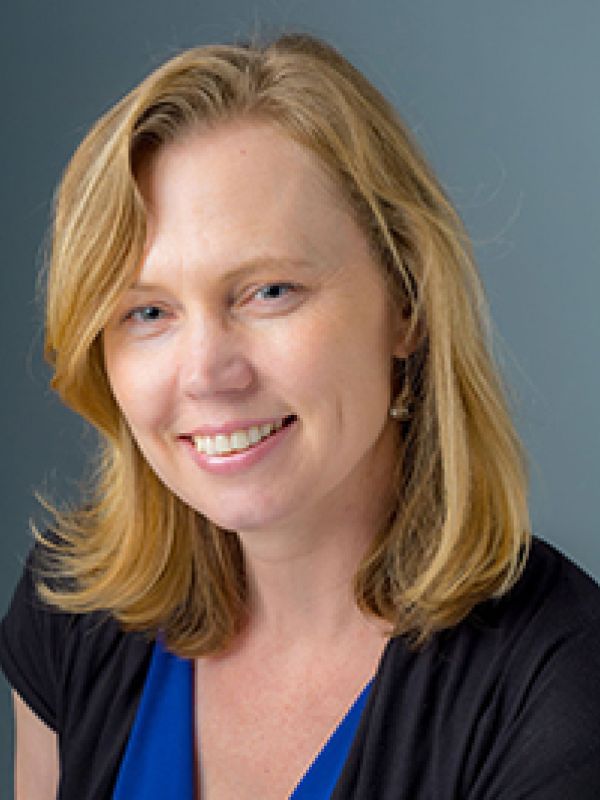 At Pacific Since: 2015
Dr. Musacchia is an Associate Professor and Department Chair of the Department of Audiology at University of the Pacific. She is an energetic teacher who enjoys sharing a love for learning with her colleagues and students. With the support of the University, she has implemented hands-on models and technological teaching tools, such as augmented reality and patient simulation, to enhance traditional learning methods. Dr. Musacchia's area of scholarly expertise is speech and music processing in the central auditory nervous system. She enjoys traveling abroad and spending time with her family in the beautiful Bay Area.
Education
Doctor of Philosophy in Communication Sciences and Disorders (2008). Northwestern University, Evanston, IL. Dissertation: Musical training enhances brainstem and cortical representation of speech and music. Advisor: Nina Kraus.
Bachelor of Arts in Psychobiology (2000). University of California at Santa Cruz, CA. Senior Thesis: Essential Elements of an Auditory Gestalt. Advisor: Dominic Massaro.
Associate of Science in Biology (1996). City College of San Francisco, CA.
Teaching Interests
Education is not limited to the classroom; it relies on enriching experiences that support learning. Neuroscience research supports this, suggesting that brain plasticity is greatest when the same concept is approached from diverse modalities and situations. Dr. Musacchia strives to provide multiple avenues of learning on the same topic so that each person can find a route to successful learning. These include traditional lectures, videos, online exercises, small group or paired exercises, hands-on demonstrations, and self-paced assignment opportunities. She believes that frequent, personalized, and real-time assessments with in-depth feedback are crucial for individual progression towards mastery and provide multiple opportunities for student pivots to success.
Courses:
AUDI 301 — Anatomy and Physiology
AUDI 309 — Electrophysiology I
AUDI 310 — Electrophysiology I Lab
AUDI 341 — Psychoacoustics
AUDI 363 — Electrophysiology II
AUDI 368 — Health and Wellness for Audiology
Research Focus
Dr. Musacchia' s research focuses on the development of speech and music abilities using variety of experimental methods, including electroencephalography (EEG), auditory brainstem response (ABR), frequency following response (FFR), source localization, time-frequency analysis, psychoacoustics, and statistics. She was granted a Ph.D. from Northwestern University in Communication Sciences and was among the first scientists to show music-related plasticity in brainstem responses.  Following this, she was mentored in research on the neuronal mechanisms of excitability and multisensory interaction in non-human primates Currently, she is the co-director of research in the Auditory Electrophysiology Lab with Dr. Jiong "Joe" Hu. Together with collaborators at Stanford University, they are working to understand the impact of bilirubin-induced neurotoxicity on the auditory system in newborns and infants.
Research Interests:
Auditory Processing

Neuroplasticity

Pediatric Audiology

Music
View Dr. Musacchia's publication list.