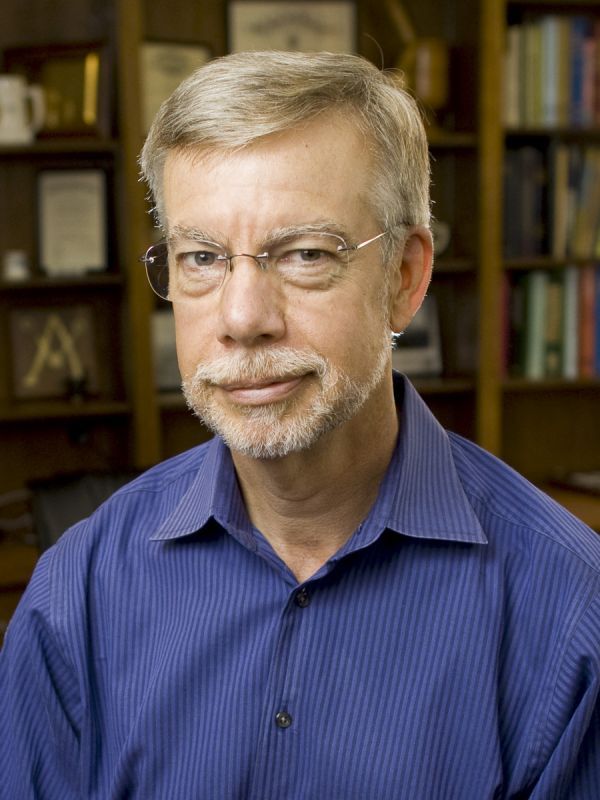 At Pacific Since: 1994
John C. Livesey, PhD earned a bachelor of science in chemistry from Stanford University in 1977 and a doctor of philosophy in pharmacology from University of Minnesota in 1982. Returning to the West Coast, he did post-doctoral training in biochemistry and biophysics at the Environmental Health Science Center at Oregon State University (OSU) from 1982 to 1985. During his last year at OSU he wrote a book on radiological protection by drugs, which led to a faculty position at the University of Washington (UW) in Seattle. After nearly a decade on the faculty at UW, Dr. Livesey came to University of the Pacific in 1994.
What Dr. Livesey loves about teaching at Pacific is the rewarding contact with the students and a balance between teaching, research and service. His goal is to contribute to the education of outstanding pharmacists and pharmaceutical scientists. Dr. Livesey also aims to increase the understanding of the effective use of pharmaceutical agents in treating human diseases. His teaching focus is in endocrine physiology and cancer biology.
What originally led Dr. Livesey to explore the field of physiology and pharmacology was an interest in how living organisms work and how chemicals can alter, for better or worse, the processes of life. His interest in pharmacy was motivated by his desire to study chemistry and medicine together, resulting in his focus on pharmacology and cancer biology. Actively involved in a variety of professional organizations, Dr. Livesey is a member of the American Chemical Society, the American Society for Pharmacology and Experimental Therapeutics, the American Society for Cell Biology, the American Association for the Advancement of Science, the American Association of Colleges of Pharmacy and Sigma X.
A native Californian, Dr. Livesey grew up in Sylmar, Calif. Dr. Livesey currently lives in Stockton with his wife. One of the things that Dr. Livesey enjoys about living in Stockton is the ethnic diversity, especially the numerous micro-cultures present in the community. He and his wife have two children. Dr. Livesey is a coffee connoisseur and he enjoys it in its many forms, from espresso to mocha ice cream. His hobbies include collecting antique writing instruments, exercise and traveling.
Education
BS in Chemistry, Stanford University, 1977
PhD in Pharmacology, University of Minnesota, 1982
PostDoc, Biochemistry & Biophysics, Oregon State University, 1982-1985
Teaching Interests
Teaching Philosophy
"I contribute to several doctor of pharmacy courses and several graduate course offerings in the Pharmaceutical and Chemical Sciences graduate program. I believe it is the instructor's role to organize and convey useful information on curricular topics that are necessary for the student's mastery of a subject. Since many of the areas to which I contribute are basic physiology, pathology and pharmacology, when mastered, these materials become second nature to the student. Students can then build on these concepts, putting treatment strategies and decisions for their patients onto a solid foundation because they have a firm understanding of the manner in which drugs work in the body.
While I believe organizing and structuring information is essential, no amount of organizing and presenting of information can substitute for the work of learning. I expect that students will both remember and be able to work with the information presented. That involves preparing for class, reading and understanding the literature required, and participating fully in class and in discussion sessions."  
Courses
PHRM 142 — Physiology & Pathophysiology III
PHRM 145 — Pharmacology & Medicinal Chemistry III
PCSP 209 — Technical Writing and Presentation            
PCSP 232 — Molecular Pharmacology II           
PHYP 193 & PCSP 391 — Independent Study
Research Focus
Research Summary
"The process by which cancer undergoes metastatic dissemination is both important and thorny.  Metastasis is important because more than 90% of cancer deaths involve the spread of cancer.  Metastasis is thorny because while the basic biology of cancer is better understood than ever before, the propensity to disseminate is still poorly characterized and likely involves stimuli, conditions and processes that are not unique to malignant cells.
My laboratory is exploring the biochemical and micro-environmental conditions that promote cell movement in several types of lung cancer.  Lung tumors are known to be hypoxic (have regions of low oxygen), are poorly supplied with nutrients, and have a build up of acidic wastes.  These and other conditions may promote a process called epithelial-to-mesenchymal transition that is associated with cell movement.  These conditions also lead to the emergence of cells that mimic stem cells, which may be more motile as well as have resistance to radiation and chemotherapy."
Scholarly Activity
Cao W, Livesey JC, Halliwell RF. "An evaluation of a human stem cell line to identify risk of developmental neurotoxicity with antiepileptic drugs" Toxicology In Vitro 29: 592-599 (2015).
Shah KN, Mehta KR, Peterson D, Evangelista M, Livesey JC, Faridi JS: "Akt-Induced Tamoxifen Resistance is Reversed by RRM2 Inhibition" Mol. Cancer Res. 12: 394-407 (2014).
Padar S, Bose D, Livesey JC, Thomas D: "2‑Aminoethoxydiphenyl Borate Perturbs Hormone Sensitive Calcium Stores and Blocks Store Operated Calcium Influx Pathways Independent of Cytoskeletal Disruption in Human A549 Lung Cancer Cells" Biochem. Pharmacol. 69: 1177-1186 (2005). Link to NLM's PubMed database
Arikatla, S & Livesey JC (2015). Effect of Acidic Tumor Microenvironment on Non-Small-Cell Lung Cancer Cells. Presented at the Federation of American Societies for Experimental Biology, March 27-April 1, 2015, Boston.
Arikatla, S & Livesey JC (2015). Effect of Hypoxia on motility and stemness of Non-Small-Cell Lung Cancer Cells. Presented at the University of the Pacific Research Day, April 25, 2015, Stockton.
Amin, Z, Arikatla, S & Livesey JC (2015). Mangiferin fails to attenuate TGFß-induced EMT in Non-Small-Cell Lung Cancer. Presented at the Pacific Undergraduate Research & Creativity Conference, April 25, 2015, Stockton..