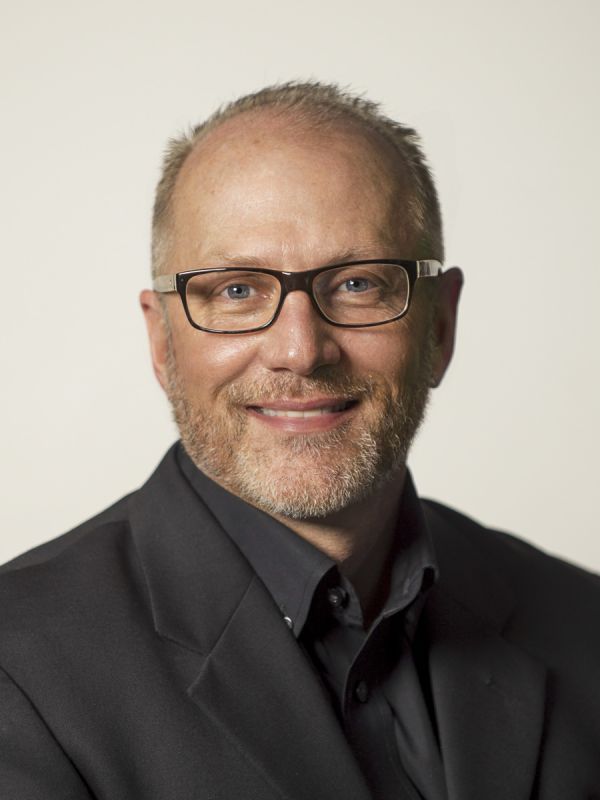 Professor
Associate Dean, Office of Undergraduate Programs
At Pacific Since: 2000
Marcus C. Ravnan '94, PharmD, FCSHP, FASHP earned a doctor of pharmacy from University of the Pacific in 1994. He completed a clinical pharmacy practice residency at the Veterans Affairs San Diego Healthcare System in 1995. From 1995 to 1997 he served as Clinical Oncology Pharmacist at California Cancer Center and as Clinical Pharmacist, Adult Critical Care Medicine for Community Regional Medical Center in Fresno. From 1997 to 2000 he served as Clinical Coordinator & Inpatient Pharmacy Supervisor, Clinical Specialist, Medical/Surgical Intensive Care and Pain Management for the Veterans Affairs Central California Healthcare System in Fresno.
Dr. Ravnan joined the Pacific faculty in 2000. Dr. Ravnan also maintains his clinical practice in hematology/oncology and infusion services with Kaiser Permanente Northern California Clinical Operations. In 2013, he was promoted to Professor in the Department of Pharmacy Practice and in 2015, was appointed Assistant Dean, Office of Pre-Pharmacy and Pre-Health Affairs.  
Dr. Ravnan is a member and Fellow of both the California Society of Health-System Pharmacists (CSHP) and the American Society of Health-System Pharmacists (ASHP). In addition, he is a member of the Rho Chi Honor Society and the American Association of Colleges of Pharmacy (AACP).  A Phi Delta Chi brother, he currently serves as Faculty Advisor to Pacific's Alpha Psi chapter. Dr. Ravnan also advises CSHP-Pacific, ASHP-Pacific and heads Pacific's Pharmacy Residency Club.
Education
PharmD, University of the Pacific, 1994
Residency in Clinical Pharmacy Practice, Veterans Affairs San Diego Healthcare System, 1995
Teaching Interests
Courses
PHAR 149 & 150 — Professional Communication and Interviewing
PHRM 138 — Practicum II Patient Assessment & Evaluation Skills
PHRM 156 — Therapeutics III Cardiology
PHRM 165 — Therapeutics V Infectious Diseases
PRAC 101 — Pharmacy Orientation
PRAC 167 — Pursuit of Residency or Fellowship Opportunities I
Research Focus
Research Summary
Dr. Ravnan's Oncology and Hematology interests include melanoma, breast and colon cancer as well as multiple myeloma. In Infectious Disease his interests include medical microbiology and epidemiology, bacterial resistance, microbial chemotherapeutics and non-HIV viral disease management. In Cardiology his main interest is in chronic and decompensated heart failure.
Research Interests
Hematology/Oncology
Infectious Disease
Cardiology
Scholarly Activity
Vyas D, Halilovic J, Kim MK, Ravnan MC, Rogan EL, Galal SM. Use of Cumulative Assessments in U.S. Schools and Colleges of Pharmacy. Pharmacy. 2015;3(2):27-38.
Ho S, Kang IS, Ravnan, MC. Managing Advanced Melanoma: Targeting the PD-1 Pathway with Pembrolizumab. Cancer Research Frontiers. 2015; 1(2): 127-137.
Ravnan MC, Matalka MS. Vemurafenib in Patients with BRAF V600E Mutation-Positive Advanced Melanoma. Clinical Therapeutics. 2012;34(7):1474-1486.
Ravnan MC. Targeting Tumor Biology in Metastatic Breast Cancer. California Journal of Health System Pharmacy. 2011;23(1):6-10, 15 & 16.
Ravnan MC. Ceftaroline fosamil: a novel cephalosporin with added gram positive activity.  California Journal of Health System Pharmacy. 2011;23(1):17-19.
Ravnan MC, Ravnan SL, Walberg MP. Metastatic breast cancer: A review of current and novel pharmacotherapy. Formulary. 2011;46:130-146.
Nieh J, Tien PG, Ravnan MC, Carr-Lopez S, Walberg MP, Halilovic J. Infectious Disease Update: A highlight of select topics from the 49th Interscience Conference on Antimicrobial Agents and Chemotherapy. California Journal of Health System Pharmacy. 2010;22(1):6-12, 17.