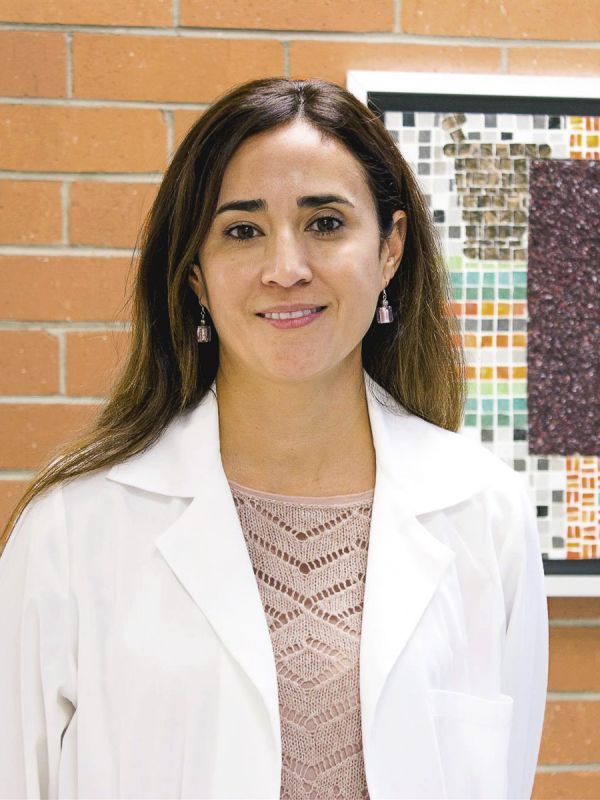 Associate Clinical Professor, Thomas J. Long School of Pharmacy
At Pacific Since: 2017
Marisella Guerrero '98, PharmD earned a doctor of pharmacy from University of the Pacific in 1998. Prior to joining the Pacific faulty, she was actively involved in Pacific's outreach programs, including precepting for events hosted by the Vietnamese Cancer Awareness Research Education Society (VN CARES) and SALUD. Dr. Guerrero is fluent in Spanish and has taught Spanish for pharmacists.  
In her role as a faculty member, her focus is helping students achieve their academic goals. She is dedicated to helping impart the knowledge and skills students will need in order to provide excellent patient care and become leaders in their profession.  
Since 2008, she has been a member of the California Pharmacists Association and the San Joaquin Pharmacists Association (SJPhA). She served as a board member for SJPhA for several years and as president in 2009.  
She loves spending time with her family. As a family the travel together, go on bike rides and try unique restaurants. She is passionate about learning about other cultures; their traditions, values and cuisine.
Education
PharmD, University of the Pacific, 1998
Teaching Interests
Teaching Philosophy
"I believe students are motivated by different factors. This is constantly changing as our environment and society changes. In order to inspire students and be most effective, I believe these factors need to be identified and incorporated into the classroom setting."  
"In addition to providing the students with the educational foundation they need to succeed, I hope to instill in them the importance of empathy in any health care profession. In my opinion, it is the most important characteristic to have as a health care provider. If you have empathy, it will lead you to properly prepare to provide the absolute best care for your patients."  
Courses
PHAR 115 — Dispensing, Compounding, and Calculations
PHAR 117 — Principles and Application of Dosage Forms
PHAR 551 — Community II IPPE
PHAR 532 — Case Based Practice III
PRAC 153 — Spanish for the Pharmacy Professional
Research Focus
Research Summary
"Role of pharmacists in improving patient outcomes."  
Research Interests
Medication safety and minimizing medication errors
Patient education and empowering patients
The role of pharmacists in the community
Helping patients properly manage their diabetes
Geriatrics
Opioid addiction