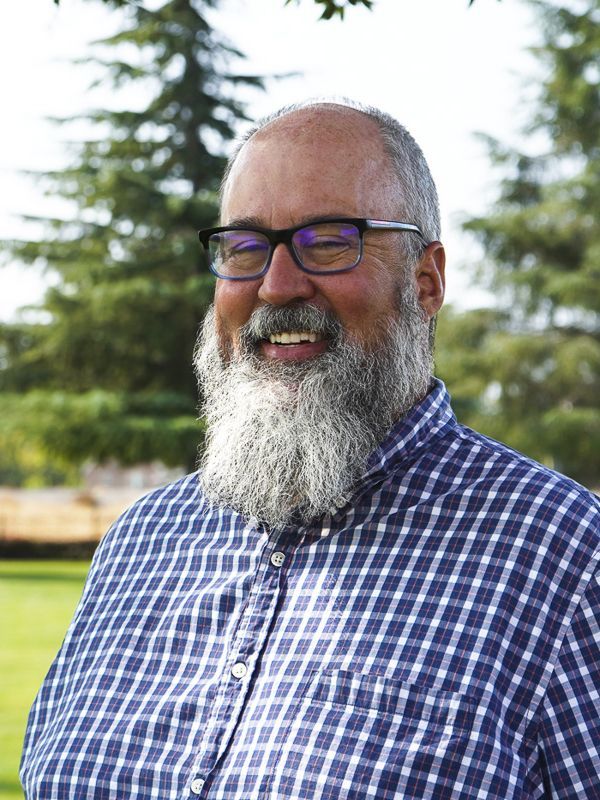 At Pacific Since: 2020
Mark Stackpole, MA, EdD earned a bachelor of arts in English and American literature from the University of California, San Diego in 1992. He earned a master of arts in counseling psychology from University of San Francisco in 1998 and a doctor of education in educational leadership from Saint Mary's College of California in 2017. He is a member of the American Association of Colleges of Pharmacy.
What he loves about Pacific is the inviting atmosphere which fosters learning. He also admires the way Pacific faculty and staff prioritize student success. His goal as the director of the Office of Academic Success and Instructional Support (OASIS) is to support students, especially those who are struggling and may need some extra support and guidance.
He enjoys coaching baseball and has coached his two sons. He appreciates how sports can be used to teach the life-lesson of success gained through perseverance and hard work. His daughter is following in his footsteps as an academic leader; she is currently serving as the president of her high school class. In his free time, he is an avid reader and aspiring author. His reading interests span a number of genres, from American history to true crime novels. He hopes to one day publish a short story or novel.
Education
BA in English and American Literature, University of California, San Diego, 1992
MA in Counseling Psychology, University of San Francisco, 1998
EdD in Educational Leadership, Saint Mary's College of California, 2017
Teaching Interests
Teaching Philosophy
"Students deserve to be treated with respect and need to be able to trust that their teachers are giving them the best education possible. Not all students have had the same advantages or opportunities to develop equal skill sets. One of the biggest challenges teachers face is understanding students have different needs, both inside and outside the classroom. There is no 'right' way to teach, but I believe that all good teaching begins with caring about your students and their success."