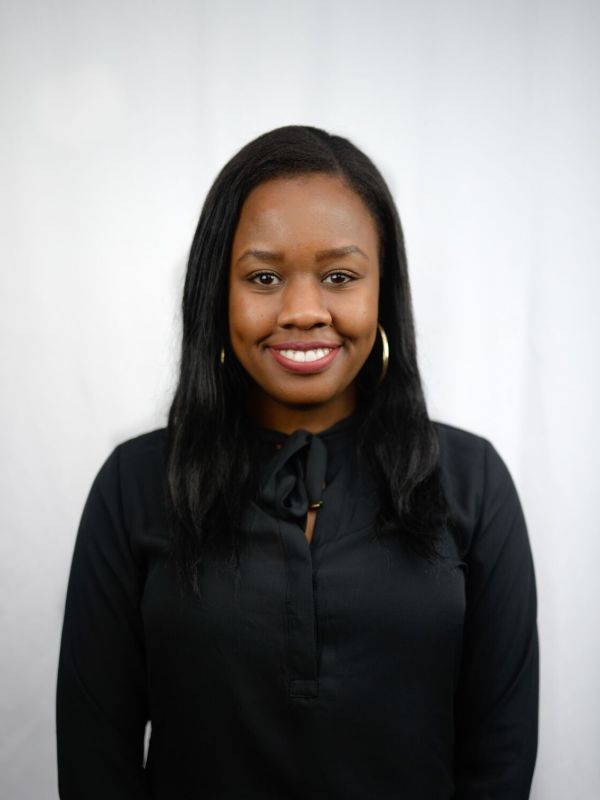 At Pacific Since: 2020
Martha Ndung'u, PharmD earned her doctor of pharmacy with an emphasis in global health from the University of Pittsburgh. She completed a PGY-1 primary care residency at Touro University in partnership with LifeLong Medical Care, a Federally Qualified Health Center in Oakland.
A love for science and helping others led Dr. Ndung'u to pursue a career in pharmacy. She is passionate about promoting health literacy in minority communities. The opportunity to teach in a clinical setting led her to Pacific. What she loves about Pacific is the family-like environment and the commitment of the students to excel in an accelerated program.
She is a member of the National Pharmaceutical Association, the American College of Clinical Pharmacy and the American Academy of Colleges of Pharmacy.
She is a runner and a foodie. Growing up she was an avid reader and she still enjoys spending time absorbed in a good book. Dr. Ndung'u has a passion for serving her community and has volunteered at the Alameda Community Food Bank. She is originally from Kenya and loves traveling and experiencing other cultures. She has traveled to 12 countries and 29 states; each trip was a unique adventure.
Education
PharmD, University of Pittsburgh
PGY-1 Primary Care Residency, Touro University/LifeLong Medical Care
Teaching Interests
Teaching Philosophy
"Build a strong foundation, cultivate positive change in the clinical setting and encourage sustainable growth to foster competent and conscious future pharmacists."
Courses
PHAR 131 - Pharmacy Skills I: Introduction to Patient Workup
PHAR 231 - Pharmacy Skills II: Outpatient Care
PHAR 331 - Pharmacy Skills III: Assessment & Counseling
PHAR 432 - Case Based Practice II
PHAR 532 - Case Based Practice III
PHAR 632 - Case Based Practice IV
Research Focus
Research Summary
"I try to analyze needs assessments to efficiently use and implement programs and resources to enhance the patient experience and increase health literacy in historically under-served populations."
Research Interests
Combating Health Disparities
Public Health
Global Health
Patient Centered Needs Assessments
Enhancing Community Health
Education
Sustainable Impact Missions
Scholarly Activity
Publications:
July 2020 in RSAP: A qualitative assessment of diabetes care access and disease management in Central America
Published Poster Abstracts:
June 2020 ACCP Virtual Symposium: Evaluation of the Utilization of Cardiovascular Beneficial Anti-Diabetic Medications at a Federally Qualified Health Center
October 2019 ACCP Annual: Evaluation of the Multifaceted Ways People with Diabetes in Rural Honduras Approach Self-Care
Poster Presentations:
July 2017 SNPhA/NPhA National Conference: Identifying Health Care Perceptions Among Sub-Saharan African Immigrants in the United States
February 2017 SNPhA Regional Conference: International Pharmacy Scholarly Experience: A Reflection on Pharmacy Student Immersion in the Namibian Health System