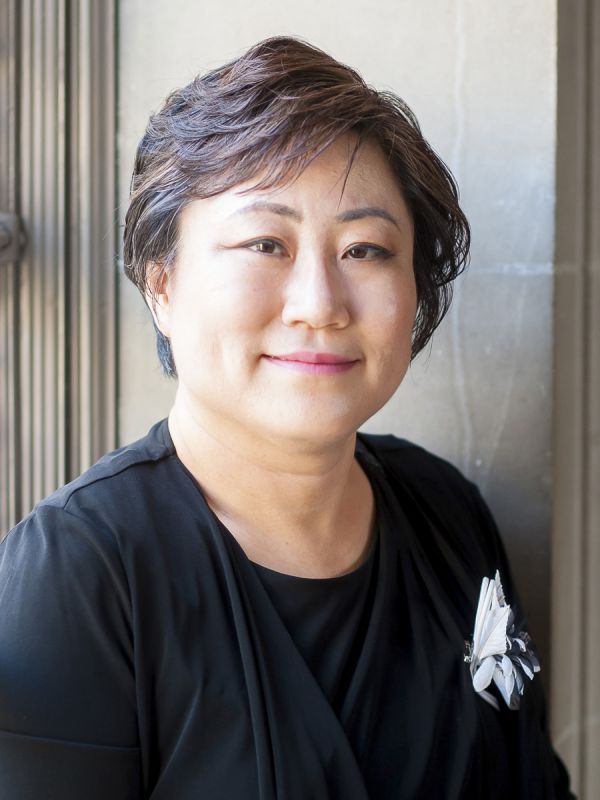 At Pacific Since: 2003
Myo-Kyoung Kim, PharmD, EdD, BCPS, Aph earned her doctor of pharmacy from University of Minnesota in 1998. She then completed her residency at the Fairview-University Medical Center, in Minneapolis, Minn. In 2001, she completed a fellowship in infectious diseases at Hartford Hospital in Hartford, Conn. In 2003 she completed a fellowship in clinical pharmacology at Seoul National University Medical Center in Seoul, South Korea. She became part of the Pacific family in 2003.
Dr. Kim appreciates that Pacific has a student-centered philosophy. What she loves about teaching at Pacific is the supportive faculty members and personal atmosphere between the students, faculty and staff. Her goal is to build professional relationships with her students and support their educational and professional growth.
Dr. Kim has always been drawn to the field of medicine and with her mother's influence, decided to pursue a career pharmacy. Her area of expertise is oncology. She has been influenced throughout her career by preceptors, peers and patients.
Dr. Kim is a member of the American College of Clinical Pharmacy and the Korean Pharmaceutical Association. She is also a faculty advisor for Pacific's Korean Student Association. She enjoys Stockton for its multicultural atmosphere. Dr. Kim's hobbies include photography and music.
Education
PharmD, University of Minnesota, 1998
Residency, Fairview-University Medical Center
Fellowship in Infectious Diseases, Hartford Hospital, 2001
Fellowship in Clinical Pharmacology, Seoul National University Medical Center, 2003
Teaching Interests
Teaching Philosophy
"The primary goal of my course and lectures is to guide my students to be competent and caring pharmacists by educating them on evidence-based pharmacotherapy and the application of contemporary guidelines. This is accomplished by patient cases discussions, sample questions, and frequent quizzes to develop critical thinking ability and its application to patients. I always believe that patients are served through the education I provide to my students. My high expectations and the way to succeed in my courses are identified for the students during my first lecture of each semester. In order to further assist my students in meeting these high standards and expectations, I always try to go an extra-step for those who may require additional help. In fact, the essential strategy of my teaching is summarized as go an extra-step."
Courses
PHRM 166 — Therapeutics VI Oncology & Transplantation
PHRM 158 — Practicum III
PHRM 147 — Therapeutics II GI/Hepatic/Nutrition
PRAC 167 — Pursuit of Residency or Fellowship Opportunities
Annual Pharmacotherapy Review (Senior Review)
Research Focus
Research Interests
Educational Research
Dermatology
Infectious Diseases (Focused on Pharmacodynamics)
Oncology
Clinical Pharmacology
Health Professional Education