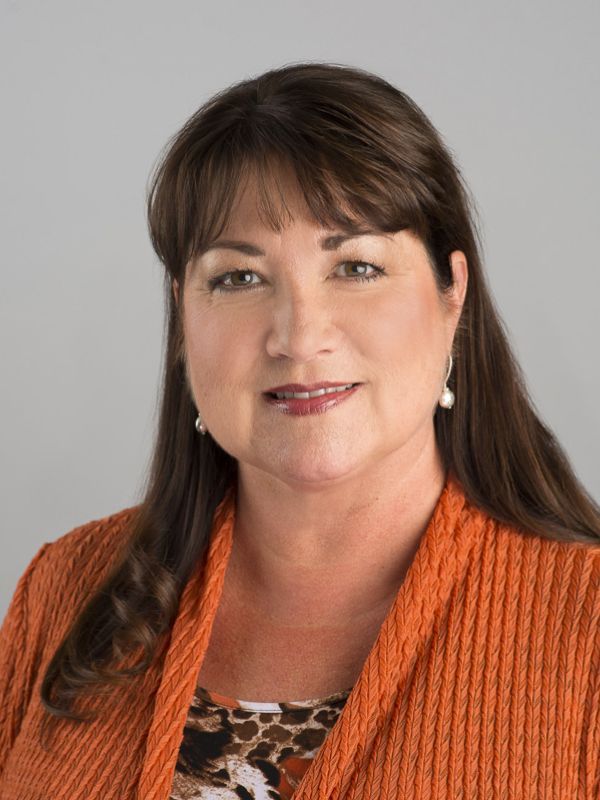 PharmD, University of the Pacific, 1989
Residency, Veteran's Administration Medical Center, 1990
Education
At Pacific Since: 1997
Nancy L. DeGuire '89, PharmD, FACA earned her doctor of pharmacy from University of the Pacific in 1989 and completed a post-graduate residency training with the Veteran's Administration Medical Center in 1990. After spending a rewarding decade in community pharmacy management and patient care with Longs Drug Stores, she joined the Pacific family in 1997. She enjoys working with students and faculty to improve the profession of pharmacy by helping to develop excellent professional pharmacists.
In her current role, Dr. DeGuire is responsible for teaching in the professional pharmacy curriculum in addition to supervising external relations, continuing professional education, marketing and public relations, alumni and donor relations, program development and fundraising for the School. Her team's fundraising efforts for the School have resulted in more than $40 million in external funding for facilities, program development, scholarship and equipment for research.
Her areas of expertise within the field of pharmacy practice include cultural competency, health literacy, professionalism, technology and public health. She is a mentor to students and faculty. In 2009 she received Pacific's Podesto Award for Teaching and Mentoring, the highest honor given by the University's Division of Student Life, in recognition of her outstanding work in the mentorship of students.
She has held offices on the board of the California Pharmacists Association (CPhA), the California Chapter of the American Society of Consultant Pharmacists and the American Association of Colleges of Pharmacy. Dr. DeGuire served as the Speaker of the House of Delegates for CPhA in 2010. She is also a member of the American Pharmacists Association, the American Society of Health-System Pharmacists, the National Community Pharmacists Association, the Association of Fundraising Professionals, the Council for Advancement and Support of Education, the Academy of Managed Care Pharmacy, the American Association of Pharmaceutical Scientists and the American College of Apothecaries.
Teaching Interests
Teaching Philosophy
"When we think about the best teachers we have had over our many years of education, those that made us feel cared for, important, valued and validated are probably common traits among them. They were challenging, yet caring; disciplined, yet flexible; rigorous, yet empathetic. They set boundaries and expectations, yet they demonstrated a nurturing demeanor and genuine commitment to our success. They truly cared about our education and more importantly, our human development. The relationship between the professions of pharmacy and teaching are consistent: the teacher is to the pharmacist as the student is to the patient.
I strive to assist my students just as I learned how to best help my patients. This means valuing every person as an individual and listening in order to understand their position and feelings. I would never turn away a patient who might require multiple explanations in order to understand concepts that are complex and foreign. Access to the pharmacist is the highest among all health professionals, a privilege of our position in the medical community. I believe that, as a professor, I should be equally accessible to my students, and give as much or more time to their individual growth as I would expect them to give to their future patients. Patients often have needs that don't fit a particular schedule...sometimes they need us when it's not convenient. I believe that students often have the same needs and as a practitioner of education, I consider it an honor to be called upon for help. Patients feel they can trust us if we have a personal relationship with them, and that if we can call them by name and know their history, this demonstrates our commitment to them.
Professors who strive to know their students by name and who work to develop personal relationships with appropriate boundaries often see greater commitment to learning on the part of their students. Pharmacists take an oath to be responsible and accountable for the outcomes and care they provide to patients. As an educator, I feel this same responsibility to my students. Patients sometimes learn best when they have multiple ways to learn. Students need multiple ways to learn as well. Identifying resources to assist students in their scholarly and patient care pursuits means that sometimes I am not the best resource, but I must help them to find an alternative. Patients and students have many things in common as learners...but no two are alike. Individual needs vary from student to student. I strive to help each student to become a life-long learner, to enjoy and feel gratified by continuous professional and personal development and to become responsible, respected and caring professionals. I do this by engaging in reading, writing and reflective thought relative to the areas within my discipline, as well as those outside of my discipline. I strive to make learning an engaging, active, fun, gratifying and fulfilling endeavor for myself as well as for my students and my patients.
I practice professional behaviors and model those that I believe further the profession of pharmacy and that set appropriate examples for students as well as colleagues. I believe in encouraging each individual to work hard, to be accountable for their own work, to reflect on what they can do better, to celebrate success and to stand up for what they believe is best for patients. I believe that asking for help from others is an act of courage and also a moral obligation if learning or the improved care of a patient is at stake. I seek to find the positive side of each person, situation and interaction and model this for students. I am committed to helping each student to feel valued, encouraged, inquisitive and hopeful.
My wish for each student is that he/she will take responsibility for his/her individual destiny, and to remain a learner for a lifetime. Learning is not a spectator sport. The development of a professional, responsible and disciplined pharmacist is an ongoing process, and attainment of these traits will be assessed on a daily basis."
Courses
PHRM 111 — Pharmacy Practice and Professionalism
PRAC 130 — Multicultural Pharmacy Practice
PRAC 140 — Fundamentals of Health Literacy
Research Focus
Research Interests
Social and cultural impact on patient care
Cognitive and applied positive psychology