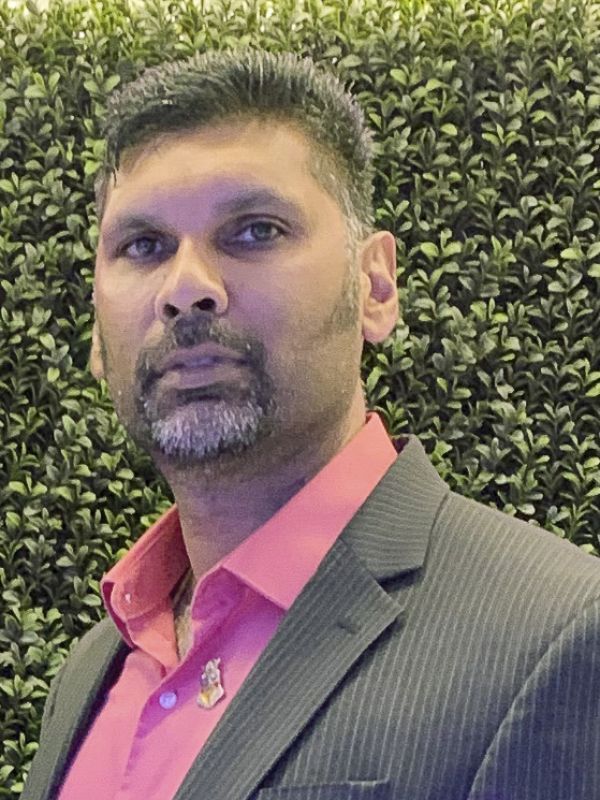 Associate Clinical Professor
Regional Coordinator - Modesto/East Bay
At Pacific Since: 2016
Neel Prasad '96, PharmD earned his doctor of pharmacy from University of the Pacific in 1996. Since 2000 Dr. Prasad has worked for Target/CVS Health where he has held multiple positions in various roles. For 17 years he was involved in the School's PharmD program in the role of preceptor. Dr. Prasad was awarded the 2016 Preceptor of the Year for the Modesto Region. He became a faculty member and regional coordinator in 2016.
While a student at Pacific he was actively involved in Kappa Psi and he has kept in touch with his brothers over the years. Dr. Prasad is actively involved in his community in a number of ways. He has served on many community projects organized by Target, including volunteering at park clean ups, food banks and reading programs. He is also proud to be a part of Modesto's thriving Hindu community.  
In 1996, he graduated from Pacific, got married and started working as a pharmacist. Dr. Prasad and his wife are originally from the Fiji Islands. Along with their two sons they love to travel as a family. His wife's family still lives in Fiji and they visit every few years. Dr. Prasad has spent time in New York, Washington DC, Minneapolis, Canada, India, Singapore, Australia and New Zealand. One of the reasons he loves to travel is the chance to try new foods. Dr. Prasad is also a sports enthusiast and his favorite teams are the Los Angeles Lakers, Oakland A's, New York Yankees and Washington Redskins.
Education
PharmD, University of the Pacific, 1996
Teaching Interests
Teaching Philosophy
"Facilitate a learning environment that maximizes the knowledge given to the student and create a process for the student to apply their knowledge. I believe I can be my best when I'm able to teach each student how to apply their knowledge to their practice, assess their own abilities and create a pathway to continue their learning and development."
Courses
PHRM 175 — Advanced Pharmacy Practice Experience Capstone I
PHRM 176 — Advanced Pharmacy Practice Experience Capstone II
PHRM 171 — Advanced Pharmacy Practice Experience Internal Medicine