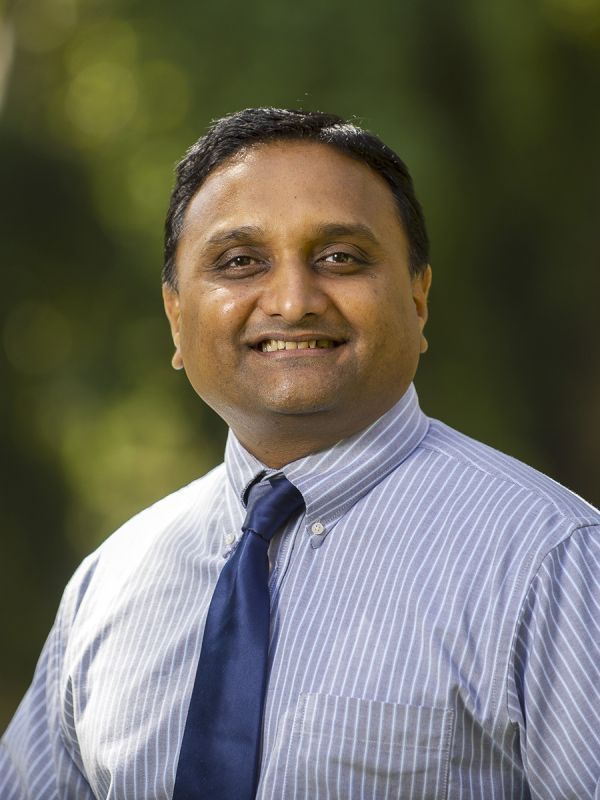 At Pacific Since: 2019
Raj Sevak, PhD, RPh earned his doctor of philosophy in pharmacology from The University of Texas Health Science Center at San Antonio. He completed a pharmacy practice residency at Harrison School of Pharmacy, Auburn University and a pharmacy research fellowship at East Tennessee State University. Dr. Sevak also earned a biostatistics certification from East Tennessee State University. He previously served as a faculty member at David Geffen School of Medicine at University of California, Los Angeles.
He joined the Pacific faculty in 2019. Dr. Sevak is very passionate about teaching and research. He emphasizes the value of critical thinking and scholarship. He is a member of College of Psychiatric and Neurologic Pharmacists and College on Problems of Drug Dependence. His area of expertise is clinical neuropsychopharmacology.
Education
PhD in Pharmacology, The University of Texas Health Science Center at San Antonio
Pharmacy Practice Residency, Harrison School of Pharmacy, Auburn University
Pharmacy Research Fellowship, East Tennessee State University
Teaching Interests
Teaching Philosophy
"By engaging students in classroom activities and encouraging them to seek answers I appeal to their curiosity. I often engage students using the Socratic method of inquiry to stimulate their creative ideas and critical thinking."
Courses
PHRM 146 — Neuropsychiatry Pharmaceutical Care
Research Focus
Research Summary
"To systematically evaluate prevalence, correlates and treatments for psychiatric disorders and substance abuse."
Research Interests
Substance abuse
Mental health
Outcome analysis