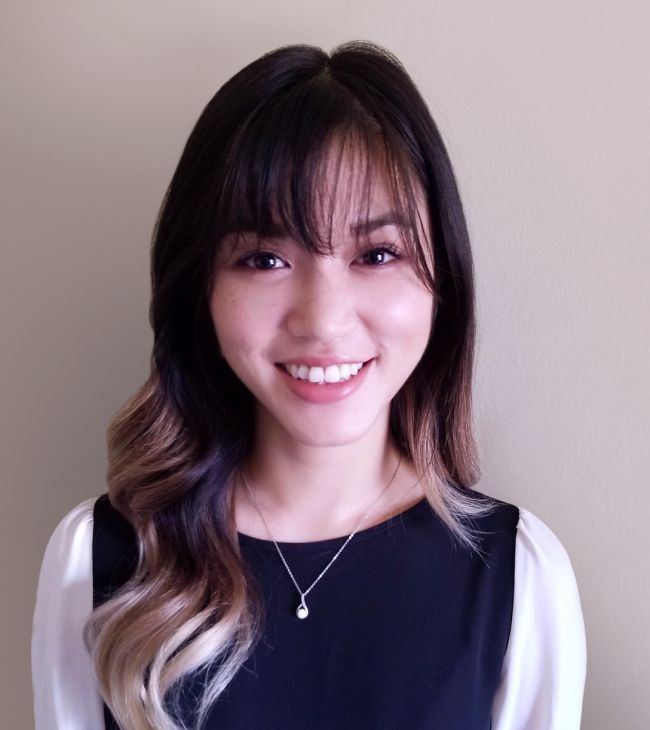 At Pacific Since: 2020
Stephanie Luu '20, PharmD earned her bachelor of science in biological sciences with a concentration in systems physiology from San Jose State University. She earned her doctor of pharmacy from University of the Pacific.
What she loves about Pacific is the student-centered learning environment and beautiful campus. Speaking from personal experience, she also appreciates the supportive atmosphere and collegiality between students and faculty. Her goal for her role at Pacific is to motivate students' learning and understanding of pharmacokinetics and pharmacodynamics by providing engaging, clinically-applicable examples.
As a student at Pacific she served as a research assistant for William K. Chan, PharmD, PhD. She was also involved with Vietnamese Cancer Awareness, Research & Education Society (VN CARES) and the Medicare Part D Outreach Clinics. During health care outreach events she helped serve Vietnamese-speaking patients by serving as a translator.
She is a member of the American Society of Health-System Pharmacists, the California Society of Health-System Pharmacists, the American Pharmacists Association and the California Pharmacists Association.
She enjoys hiking and spending time with her family's dogs. Her hobbies also include baking and tending to her plant nursery.
Education
BS in Biological Sciences, San Jose State University, 2016
PharmD, University of the Pacific, 2020
Teaching Interests
Teaching Philosophy
"All students are individuals and everyone learns in their own unique way. I aim to use multiple teaching methods (visuals, hands-on learning, cooperative learning and individual work) and provide relatable clinical examples that engage and activate students."
Courses:
PHAR 113 — Pharmaceutical Dosage Forms
PHAR 213 — Drug Disposition I
PHAR 311 — Drug Disposition II
Research Focus
Research Interests
Pharmacokinetics
Pharmacodynamics