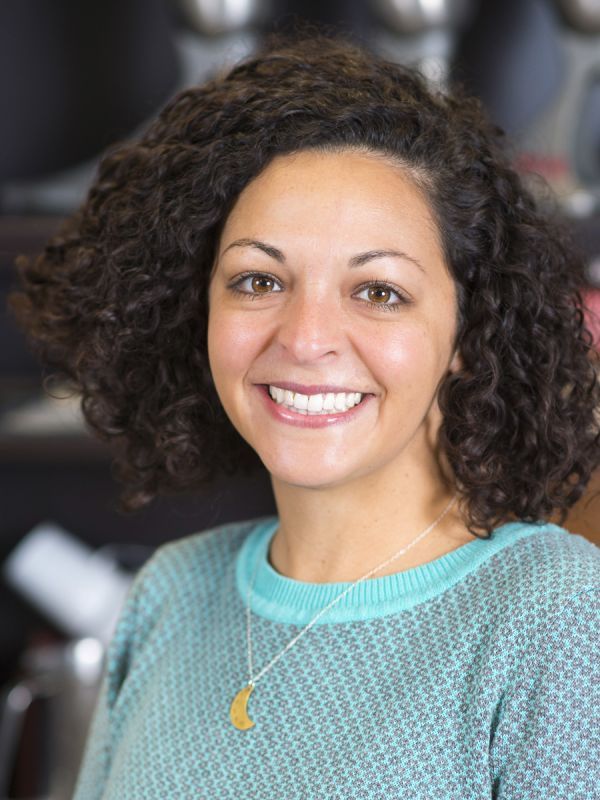 At Pacific Since: 2009
Suzanne Galal, PharmD was born in Syracuse, New York. She lived in Wisconsin for 10 years and in Naperville, Illinois for two years before moving to Boston, Massachusetts to attend Northeastern University. She earned her doctorate of pharmacy from Northeastern University in 2008. She then completed a post graduate residency training program with an emphasis in education at Massachusetts College of Pharmacy and Health Sciences. Her residency program also included training at a managed care facility at Harvard Vanguard Medical Associates and ambulatory care at the VA in Boston.
Dr. Galal joined the Pacific family in 2009 as the Practicum Course Coordinator. She currently is the coordinator of Practicum 1 and a facilitator in Practicum 3. She also teaches the diabetes module in the therapeutics course as well as an elective course preparing students in obtaining post-graduate training in a residency/fellowship. Dr. Galal is continually motivated by her students. She enjoys the supportive and friendly community of Pacific and the beautiful campus.
Her research agenda arose from her experience in the classroom, where she examines the science of teaching learning. One area of research is on the development of Social and Emotional Competence (SEC) in her students through the use of mock patient counseling sessions and using standardized patients. She is a member of the American Association of Colleges of Pharmacy where she serves on special interest group committees and presents her research at their national meeting each year.
Dr. Galal's father is from Egypt and her mother is from Georgia and has one older brother. Dr. Galal enjoys live music and is learning how to play the electric bass. Dr. Galal also enjoys traveling. Her travels have taken her to Egypt, Turkey, Italy, Greece, Cambodia and Peru.
Education
PharmD, Northeastern University, 2008
Residency in Education, Harvard Vanguard Medical Associates/Massachusetts College of Pharmacy and Health
Teaching Interests
Teaching Philosophy
"It is my belief that education is a work in progress, one that continues throughout a person's entire life. Knowing this has led me to value the fact that everyone learns by different means and at different paces. This is one of my core principles that I use to help teach content beyond its fundamental basics. Using the following principles, I can achieve my lifelong objectives for a career in academia: cultivate a positive environment from which motivation drives self-determination, develop problem-solving strategies and foster skills for adaptation in a rapidly changing medical field."
Courses
PHRM 118 — Practicum I
PHRM 158 — Practicum III
PHRM 167 — Therapeutics VII Endocrine/Musculoskeletal
PRAC 152 — Practicum I Teaching Assistant
PRAC 167 — Pursuit of Residency or Fellowship Opportunities I
AUDI 357 — Pharmacology
Research Focus
Research Interests
Diabetes
Science of Teaching and Learning
Smoking Cessation