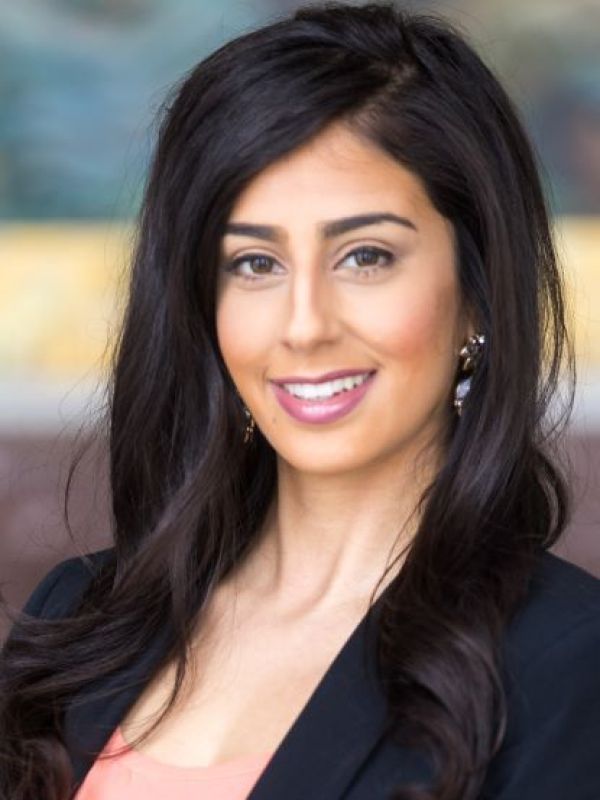 Associate Clinical Professor
At Pacific Since: 2023
Vista Khosraviani, PharmD, APh earned her bachelor of science in biological sciences, with a minor in English, from University of California, Davis. She earned her doctor of pharmacy and completed a PGY1 residency focused on ambulatory care and academia at University of Charleston School of Pharmacy. She earned her Advanced Practice Pharmacist certificate in 2019.
She was drawn to a career in academia because of the opportunity to make a positive image on future pharmacists through teaching and mentoring. What she loves about Pacific is the legacy of excellence and the commitment to educating competent and compassionate students. She also appreciates the supportive family-like environment.
She values her time with family and friends. She likes getting coffee and seeking out inspiring view by taking long walks in nature. She also enjoys traveling as it combines her love for exploring and shopping.
Education
BS in Biological Sciences and Minor in English, University of California, Davis
PharmD, University of Charleston School of Pharmacy
PGY1 Ambulatory Care and Academia Residency, University of Charleston School of Pharmacy
Teaching Interests
Teaching Philosophy
"Over the years my teaching style has evolved to prioritize fostering a safe and productive environment to empower my students to become lifelong learners."
Courses
PHAR 432 - Case Based Practice II
PHAR 331 - Pharmacy Skills 3: Assessment and Counseling
PHAR 532 - Case Based Practice III
Phar 443 – ICS: Gastrointestinal, Nutrition & Renal Disorders
Research Focus
Research Summary
"My research interests include developments and changes in pharmacy students and academia, patient counseling and advocacy, and the effects of pharmacist involvement in ambulatory care on patient outcomes."
Research Interests
Ambulatory care
Patient counseling
Pharmacy academia
Scholarly Work
Peer-reviewed publications:
Barnett, MJ, Khosraviani, V, Doroudgar, S, and Ip, EJ. A Narrative Review of Using Prescription Drug Databases for Comorbidity Adjustment: A Less Effective Remedy or a Prescription for Improved Model Fit? Research in Social and Administrative Pharmacy. 2022; Feb;18(2):2283-2300. doi: 10.1016/j.sapharm.2021.06.016
Barnett, MJ, Doroudgar, S, Khosraviani, V, and Ip, EJ. Multiple Comparisons: To Compare, or Not to Compare, that is the Question. Research in Social and Administrative Pharmacy. 2022; Feb;18(2):2331-2334. doi: 10.1016/j.sapharm.2021.07.006
Book chapters:
Barnett MJ, Khosraviani V, Doroudgar S, Ip EJ. Using prescription drug databases for comorbidity adjustment: A remedy for disaster or a prescription for improved model fit? In S Desselle, V Cardenas, C Anderson, P Aslani, A Chen, & T Chen (Eds.), Contemporary Research Methods in Pharmacy and Health Services. UK: Elsevier
Barnett MJ, Doroudgar S, Khosraviani V, Ip EJ. Statistical consideration in making potential multiple comparisons. In S Desselle, V Cardenas, C Anderson, P Aslani, A Chen, & T Chen (Eds.), Contemporary Research Methods in Pharmacy and Health Services. UK: Elsevier