Join a legacy of excellence and leadership
At the Thomas J. Long School of Pharmacy, we are led by the desire to prepare students for lifelong success in health careers by providing a supportive and exceptional student-centered learning environment.
Explore our programs
Our School is home to an undergraduate Pre-Pharmacy Advantage Program, an accelerated three-year Doctor of Pharmacy (PharmD) program and a graduate Pharmaceutical and Chemical Sciences Program (PCSP), as well as several pharmacy fellowship programs.
With our health care programs heavily steeped in community outreach initiatives, our alumni leave a legacy of leadership and excellence.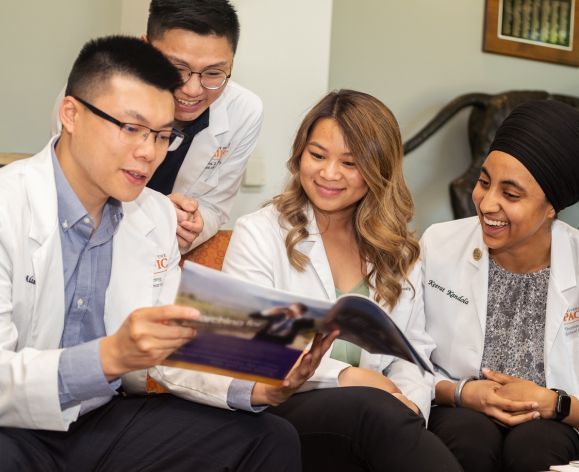 CPJE and NAPLEX preparatory program
University of the Pacific's Thomas J. Long School of Pharmacy is proud to offer a no-cost three-week residential California Practice Standards and Jurisprudence Examination (CPJE) and North American Pharmacist Licensure Examination (NAPLEX) preparation program—the first-of-its-kind CPJE and NAPLEX preparatory program presented by any pharmacy school.
This engaging, intensive preparatory program provides students who have earned their PharmD degree the opportunity to be part of immersive review and practice sessions to promote successful passage of the CPJE and NAPLEX examinations.
About the School
Since 1955, the Thomas J. Long School of Pharmacy has been training health care professionals who are problem-solvers, innovators and leaders. Our students are constantly making a difference by serving underserved communities or leading breakthroughs in research with our award-winning faculty members.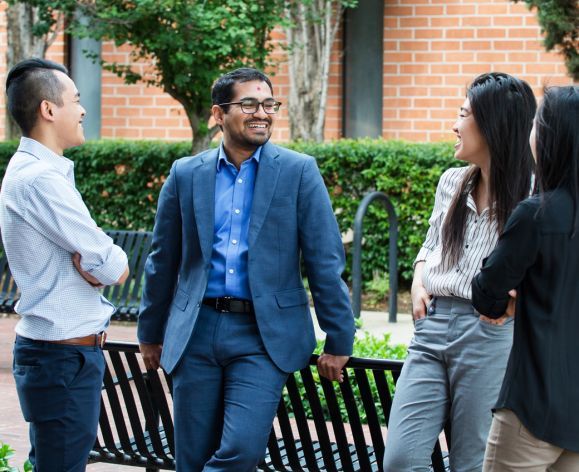 3
Third school of pharmacy est in California
10K+
Thomas J. Long School of Pharmacy alumni
17
Experiential learning regions
You'll always have support
Each day, our students make an impact in the community—but they don't do it alone. Whether you decide on our Pre-Pharmacy program, our PharmD program or our PCSP program, we're here to help. Through each lab, lecture or community outreach clinic program, you gain lifelong communication and leadership skills you'll use every day to serve your patients.
Experiential learning
By working alongside seasoned professionals, you get the hands-on experience needed to hone your clinical and patient-care skills. During your time at the Thomas J. Long School of Pharmacy, you immerse yourself in a wide range of practice settings, ultimately finding one that's right for you. Whether you choose a fast-paced hospital environment, a research-based setting, an environment that utilizes your business acumen or a cutting-edge specialty, the choice is yours.
Powerful alumni network
Our alumni are the core of our pharmacy family. They are committed to helping you reach your academic and professional goals, now and throughout your career. Events are regularly hosted by the Pacific Pharmacy Alumni Association, allowing you to connect with leaders in the field of health care.
From pharmacy fellowships to Medicare Part D outreach clinics, our students are provided with opportunities to network before graduation, leading many to leadership positions in local, state and national professional organizations after graduation.
Research-driven education
At the Thomas J. Long School of Pharmacy, you work alongside award-winning faculty members on cutting-edge research, challenging the status quo of patient care and education. This means conducting meaningful research that covers a wide spectrum of topics, including drug delivery, drug design, mental health and patient care.
We are looking for problem-solvers and passionate innovators. Take the next step towards a career in health care.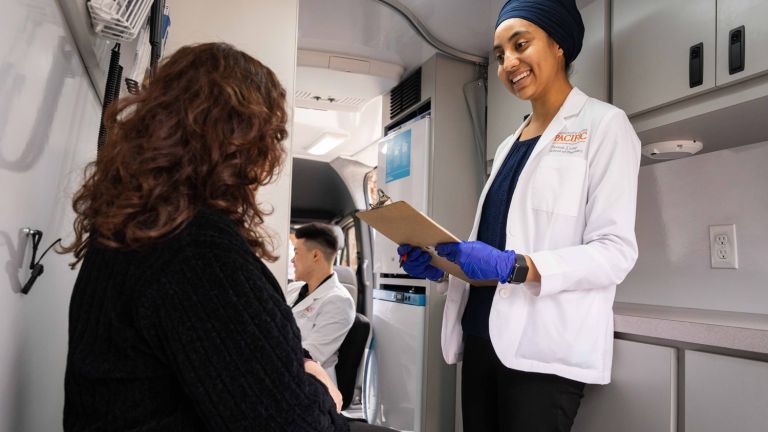 Find a sense of belonging
"As a little girl, I always admired the work of pharmacists and how they interacted with medications and patients. So when I found out about Pacific's accelerated program it really interested me. Then I came to Fall Open House and interacted with the faculty and I really felt like I belonged."
— Keerat Kandola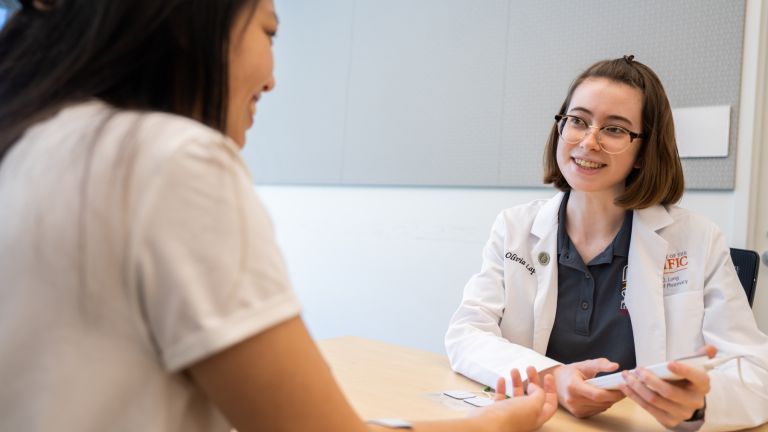 Build connections
"Pacific was my first choice because of its great reputation as a university, its small class sizes and the variety of opportunities it offers for on-campus involvement, undergrad research and forming connections with people looking to enter the same field as me."
— Olivia Laprade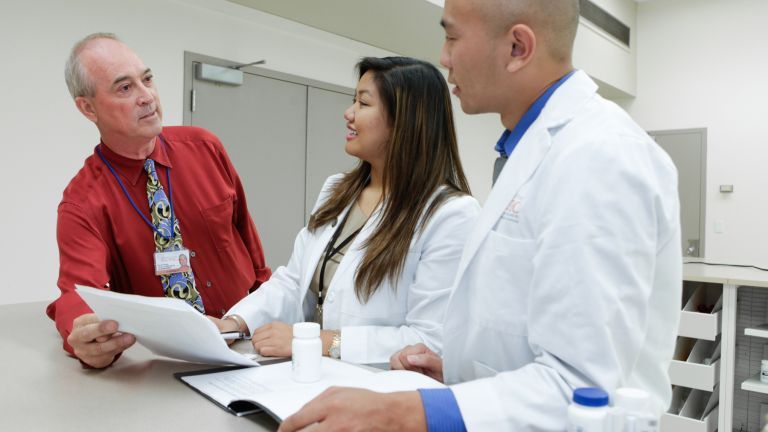 Be a part of a community
"I love that Pacific really feels like a family. It was a small community where I could truly grow into my own person and it helped shape who I am today. Because of its long-standing history as a pharmacy school, it's rooted in the profession and is one of the leading pioneers in the pharmacy field."
— Irene (Andrada) Solorio '15, PharmD, BCGP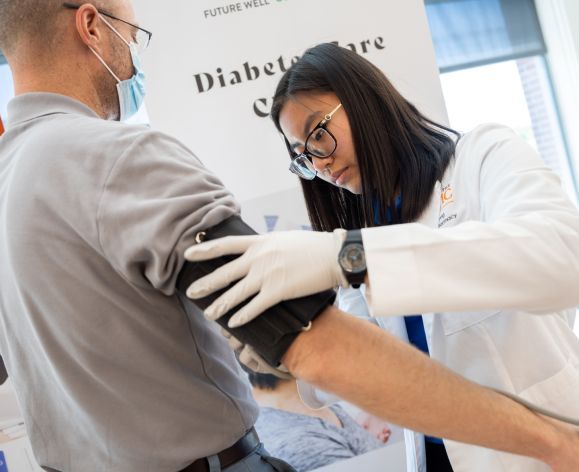 Making a difference in our community
At the Thomas J. Long School of Pharmacy, our students learn to lead by example. From helping 10,446 beneficiaries save over $10.12 million with their Medicare Part D drug plan to being selected by Blue Shield of California to serve as one of the first universities in the state to administer the COVID-19 vaccine to students, we make waves of impact.
Thomas J. Long School of Pharmacy resources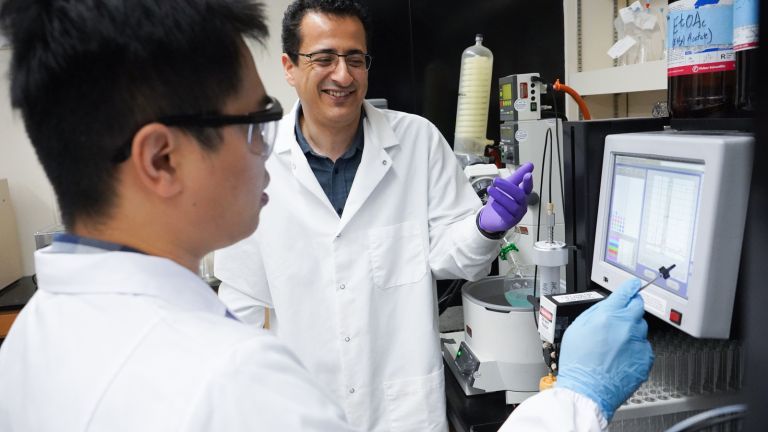 Professor secures coveted $1.6M R01 NIH grant
Mamoun M. Alhamadsheh, PhD received a 5-year $1.6 million NIH grant to continue research on novel drug delivery system for the prevention and rescue of fentanyl and other opioid overdoses.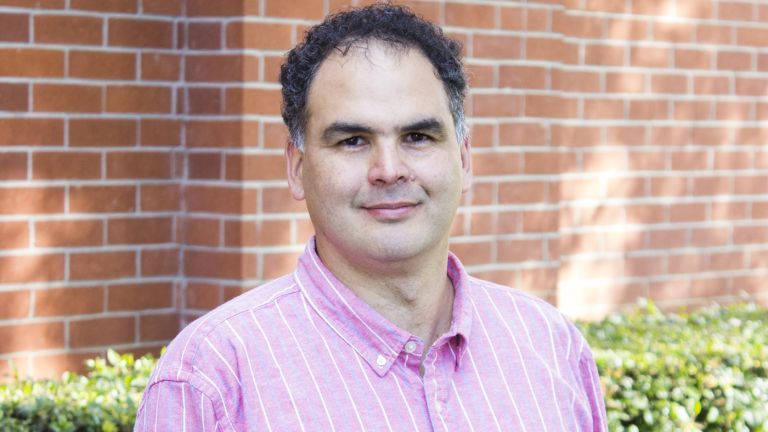 $334K NIH grant supports cardiology research
Carlos A. Villalba-Galea, PhD received a 2-year $334,000 NIH grant to investigate the interaction of two proteins involved in electrical signaling in neurons and the heart.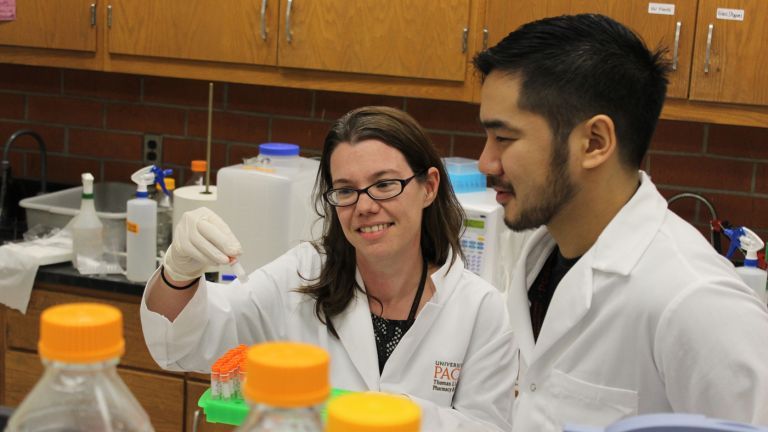 $1.15M NIH grant elevates Pacific research lab
Melanie A. Felmlee, PhD received a 4-year $1.15 million NIH grant for research that focuses on the differences in the way males and females process GHB.
Learn More