Thomas J. Long School of Pharmacy
2022 Annual Report
The Thomas J. Long School of Pharmacy's inaugural annual report is an opportunity to celebrate what we have achieved by working together toward the shared goal of providing a student-centered learning environment that cultivates future health care professionals and scientists.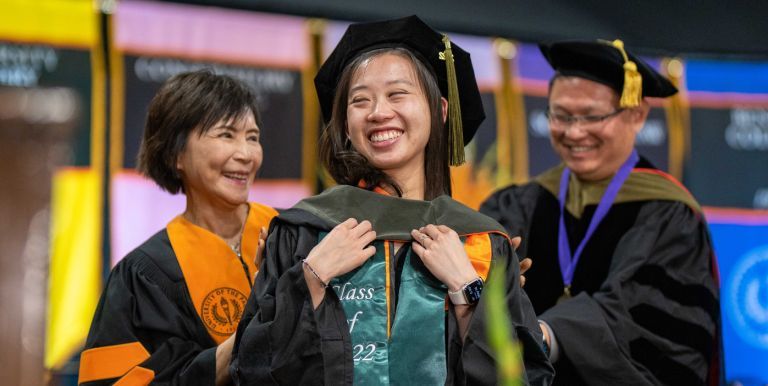 Class of 2022
In May 2022, we celebrated 190 PharmD graduates and 11 Pharmaceutical and Chemical Sciences Program graduates during our commencement events.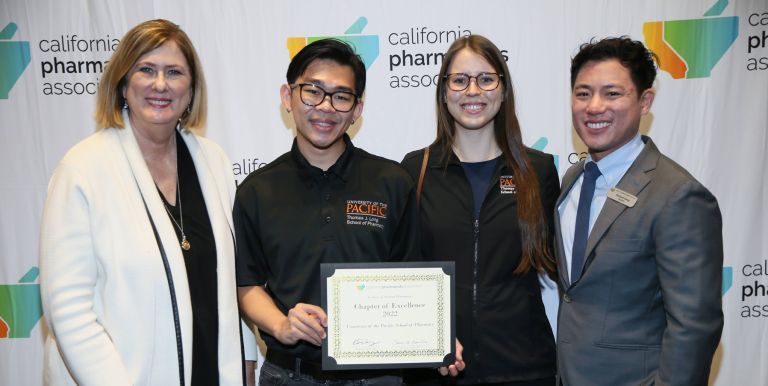 2022 Chapter of Excellence
Pacific's student chapter was recognized as a 2022 Chapter of Excellence at the California Pharmacists Association Western Pharmacy Exchange.
In California for pharmacy students matching for PGY1 and PGY2 residencies
52
Students and alumni matched with PGY1 residencies
7
Students accepted to fellowship programs
8
Students and alumni matched with PGY2 residencies
Diversity, Equity and Inclusion
The School's Diversity, Equity and Inclusion Committee initiated the revision of the national Oath of a Pharmacist to include more inclusive language. The revised oath was recited by Class of 2022 doctor of pharmacy graduates at Pacific and across the country.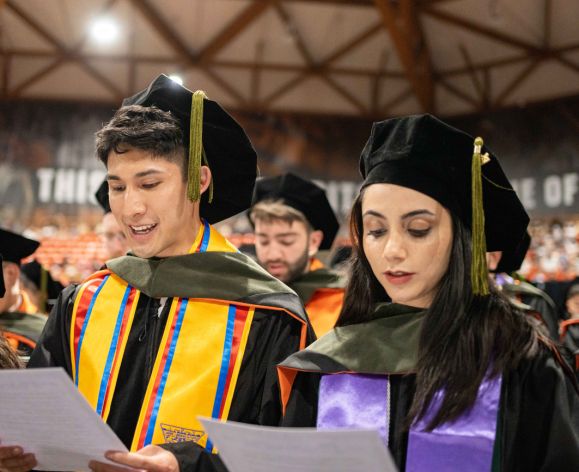 Community Outreach
$500K to combat diabetes
Pacific received $420,000 from the Abbott Fund to prevent and manage diabetes through screening, testing and medication management, while also minimizing barriers to medication adherence. The funding also will be used to create community-based health fairs in different priority areas to provide services to underserved populations.
The School, on behalf of the Diabetes Care Clinics, also received a $40,000 grant from the American Rescue Plan Act via the Human Services Agency, a $16,150 grant from the Department of Aging in San Joaquin County and a $24,000 grant from Pacific's Office of Sponsored Programs.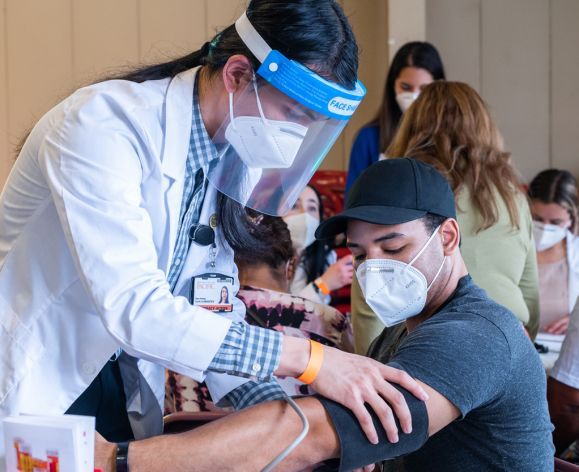 $827K in funding from grants supporting research and health care initiatives in the community
$640.5K in scholarships awarded to PharmD and PCSP students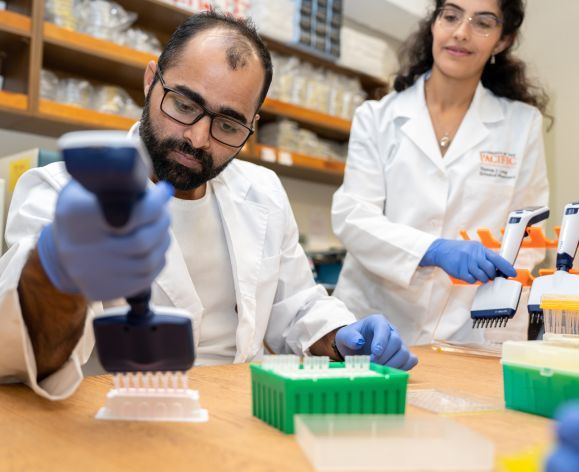 $250K grant supports lipedema research
Atefeh Rabiee, PhD, assistant professor of physiology and pharmacology, received a $250,000 grant from the Lipedema Foundation for the project "Turning up the heat on Lipedema."
51 faculty publications
36 faculty presentations
Share your noteworthy accomplishments
Did you recently publish an article in a peer-reviewed journal? Will you be presenting at an upcoming conference?
Faculty, students, preceptors and alumni, please share your noteworthy accomplishments — grants, presentations, publications and professional recognitions.
Support future health care professionals
Any gift, no matter the size, impacts the future of health care.
Contact us
Susan E. Webster
Executive Director of Development
209.946.3116 | swebster@pacific.edu
Advisory Boards
Fortune Que Andrada
Jonathan M. Chan '09
Joy Lee Chang '92
Sundeep S. Gill '00
Clark H. Gustafson '66
Douglas "Doug" B. Hillblom '78
Elizabeth G. Johnson '87
Kevin L. Komoto '08, '09
Robert P. Nickell '81
Elizabeth Akhparyan Park
Amir H. Shojaei '93
Catherine Grady Sterk '77, '78
Andrea K. Wamsley '03
Nisha Saini Zala '09
Robert Bagdasarian '74
Gurpartap "Gary" Basrai '77
Randell "RJ" Joseph Correia '81*
Clark H. Gustafson '66
Brian Komoto
William Masotti '66
Robert Nickell '81
Phillip R. Oppenheimer
Jeff Sharkey
Edward S. Sherman*
John Tilley
*Posthumously
Bret Berner
Kondamraj "Raj" Birudaraj '01
Simon Chin
David Cippola
John E. Hearst
Bhaskara R. Jasti '95
Ruhong Jiang
Brian Johnston
Stephen N. Kirnon
Norman H. Kobayashi '70, '73
Sreenivasu Mudumba '94, '10
Rajesh A. Patel '87
Pasit Phiasivongsa '98, '02
Nirmal K. Saini
Michael J. Seminerioteva
Scott Smith
Cynthia Stevenson
Abraham U. Surjadinata '94
Guo-Liang Yu
Nurulain Zaveri
D. "Tony" Zhang
Mike Zhou
Christopher M. Cashman
Bhaskar Chaudhuri
Sharon Clarke
Jeffrey Cleland
Bhaskara R. Jasti '95
Sara Kenkare-Mitra
Xiaoling Li
Shichang Miao
Linda L. Norton '91
Miki Susanto Park
Atefeh Rabiee
Sanjeev Redkar
Veronica T. Bandy '00, '08
Bianca Bradshaw '04
Jeanne Brady '93
Annie Ho '12
Joseph "Joe" Jolliff '09
Peter Koo '92
Johanna Liu '09
Tom Maez '85
Adam Morisoli '10
April Nguyen '16
Nam Nguyen '08
Osagie Omoruyi '19
Stacey Raff '96
Irene (Andrada) Solorio '15
Catherine Grady Sterk '77, '78
Jamie Tobitt '90
James H. Wall '16
Edlen Wong '07