University of the Pacific partners with the Abbott Fund
Diabetes Care Clinics
University of the Pacific, in partnership with the Abbott Fund, created the Diabetes Care Clinics to address the diabetes epidemic in underserved communities in Stockton. The goal of the Diabetes Care Clinics is to identify individuals who have, or are at risk of developing, prediabetes and/or diabetes. Our mission is to serve these individuals by conducting community-based clinics and providing health screenings/services and education.
This is part of Abbott's Future Well™ Communities program, which is working to address health disparities in Stockton, California by removing the barriers that prevent people with diabetes from living healthy. Bringing together local organizations, the global healthcare company Abbott and its foundation the Abbott Fund, Future Well Communities is advancing health equity by providing targeted care and social services to those who need it most.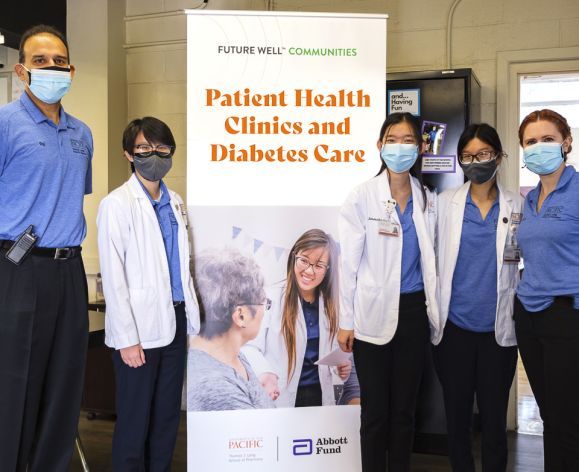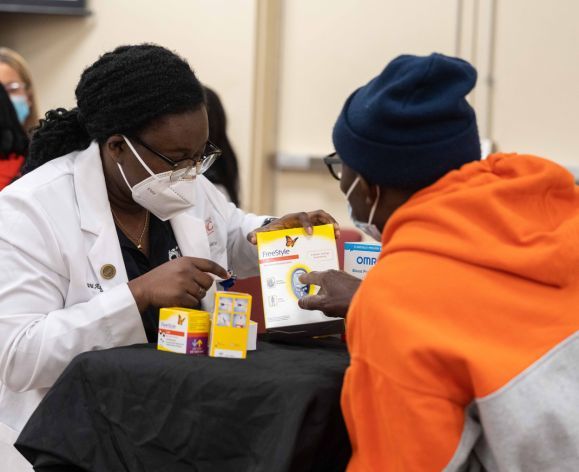 Diabetes Care Clinics
Screenings and Services
Prediabetes Risk Assessment
Blood glucose and A1C testing
Blood pressure measurement
Cholesterol testing
Immunization administration (influenza, pneumonia, Hepatitis B, Tdap, shingles)
Walk‐ins welcome
Screenings and services do not require an appointment.
Surgical, KN95 or N95 masks may be required.
Masks will be provided.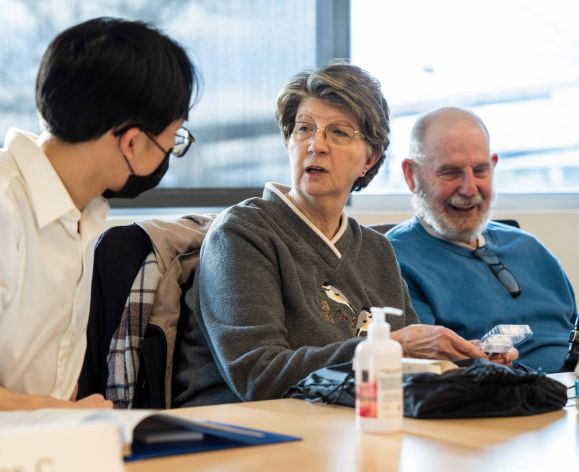 Diabetes Prevention Program
The National Diabetes Prevention Program was created in 2010 by the CDC to help prevent or delay the development of type 2 diabetes. According to the CDC, those who participate in this structured lifestyle change program that is focused on healthy eating and physical activity can reduce their risk of developing type 2 diabetes by 58 percent.
The Thomas J. Long School of Pharmacy's Diabetes Care Clinics launched its first cohort of the Diabetes Prevention Program in February 2023. Faculty, staff and students hold in-person interactive discussions with participants to facilitate behavior changes to improve healthy eating, increase physical activity and manage stress.
Diabetes Prevention Program
Register
We will be launching our second cohort of the Diabetes Prevention Program in Fall 2023.
Eligibility
To join the program, you must meet ALL four of these requirements:
Be 18 years or older
Have a BMI of 25 or higher (23 or higher if of Asian heritage)
Not previously diagnosed with type 1 or type 2 diabetes
Not pregnant
You must also meet one of the following requirements:
Had a blood test in the prediabetes range within the past year (Hemoglobin A1c: 5.7-6.4% or Fasting blood sugar: 100-125 mg/dL or Two-hour plasma glucose: 140-199 mg/dL)
Be previously diagnosed with gestational diabetes
Received a high-risk result (score of 5 or higher) on the Prediabetes Risk Test
Diabetes Prevention Program
"This has been a great learning experience and I enjoy the sharing times in class with fellow participants and Pacific students and facilitators."
— Diabetes Prevention Program participant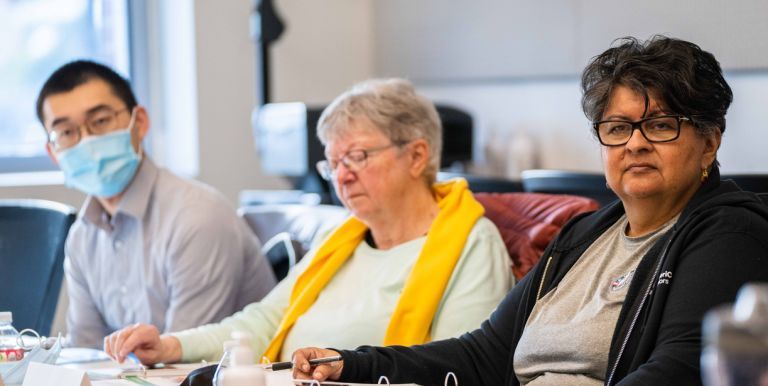 Diabetes Prevention Program
"The combination of calorie knowledge, timing of eating and amounts of food will reduce my risk factors [for type 2 diabetes]. I learned that logging in my activity and food gives me a better picture of my efforts to live a healthy life."
— Diabetes Prevention Program participant
Resources for individuals with diabetes
Call 211 or call Dignity Health's diabetes health navigator line at 209.944.8355.
Type 1 diabetes is a long-term autoimmune disease where a person's pancreas no longer makes insulin. Typically, insulin helps the body process sugar from the food you eat. Without insulin, your blood sugar levels can increase. Type 1 diabetes is usually diagnosed in children or young adults, but can occur at any age. People with Type 1 diabetes must use insulin to help control their blood sugar.
Type 2 diabetes is a long-term condition where a person's pancreas may not produce enough insulin and the body is not able to properly respond to insulin. This results in high blood sugar levels. Type 2 diabetes is more common in adults. Diet, exercise, and diabetes medications can all help manage blood sugar levels in Type 2 diabetes.
Gestational diabetes can develop during pregnancy in individuals who have not already been diagnosed with diabetes. This can happen when the mother's body is unable to make or use insulin, causing blood sugar levels to rise. Gestational diabetes can be managed with diet, exercise, and medications.
Prediabetes occurs when blood sugar levels are higher than normal, but not high enough to be diagnosed as Type 2 diabetes. Individuals who have prediabetes are at increased risk of developing Type 2 diabetes.
People may be at higher risk of developing Type 2 diabetes if they:
Are overweight or obese
Are 45 years or older
Have a parent, brother, or sister with Type 2 diabetes
Had gestational diabetes (diabetes during pregnancy) or gave birth to a baby who weighed more than 9 pounds
Are African American, Hispanic or Latino, American Indian, Alaska Native, Pacific Islander, or Asian American
Are physically active less than three times per week
Contact us
diabetesclinics@pacific.edu
209.932.4200
751 Brookside Road, Stockton, CA 95211
Clinic personnel
Rajul A. Patel '01, '06, PharmD, PhD, program director
Nareeta Sharma '18, '21, PharmD, MS, program manager
Sarah E. Wong '21, PharmD, assistant clinical professor
Anayeli Morales, program specialist
Laura R. Perez, clinic coordinator