Thomas J. Long School of Pharmacy Fellowships
Partnership with Calcilytix
The Thomas J. Long School of Pharmacy is proud to partner with Calcilytix to offer a Fellowship in Industry Program (FIP). Founded in 2017, the program aims to provide exceptional biopharmaceutical industry training for doctor of pharmacy (PharmD) graduates. The goal of the program is to prepare fellows for a career in the pharmaceutical industry by focusing on developing technical, leadership and communication skills. The fellowship will also concentrate on cultivating the fellow's clinical skills while honing their expertise in their area of interest.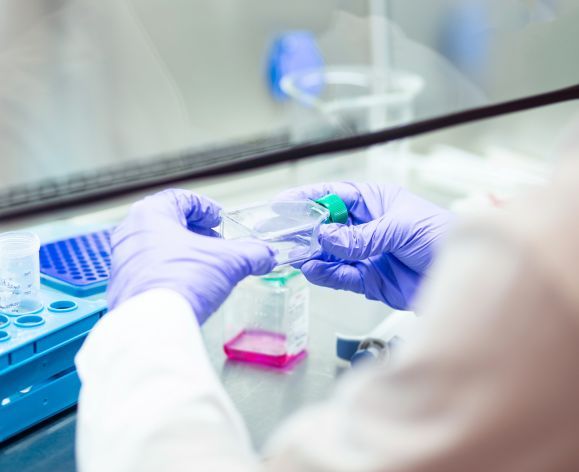 About Calcilytix
Calcilytix is a clinical-stage biopharmaceutical company focused on developing a targeted therapy for disorders of calcium homeostasis. Our product candidate, encaleret, is an investigational orally-administered small molecule designed to specifically inhibit the calcium-sensing receptor, hypothesized to restore normal serum calcium and lower urine calcium.
Calcilytix is led by a team of industry veterans who have been responsible for developing over 30 molecules through Initial New Drug (IND) applications and more than 10 approved drugs. Together with physicians and patients, we aim to develop a safe and effective treatment option for patients with hypoparathyroidism and ADH1.
This two-year PharmD Fellowship at Calcilytix is a novel opportunity to build a diverse set of skills in medical affairs, and medical communications in an innovative, start-up like healthcare setting. The goal of the fellowship is to provide the skills and experiences necessary to launch a successful career in the pharmaceutical or medical device industries.
Specific responsibilities will include:
Participate in medical content development and review and communication of scientific information for internal and field-based colleagues
Work with KOLs to engage in clinical discussions and idea generation
Generate research ideas and perform analyses using the internal EHR system
Conduct strategic reviews of the medical literature and the competitive environment to identify data and educational gaps to enhance patient care
Manage publications strategy
Author scientific publications and posters
Participate in medical review of promotional materials
Assess Investigator Initiated Studies and write extramural grants
Assist in the design and conduct of clinical studies
Fellowship Program Dates
The fellowship begins July 2023 and ends June 2025.
Fellowship Eligibility Requirements
A candidate must be:
A permanent resident or citizen of the United States
PharmD from an accredited college or university before the start of the fellowship term
Application Process
Candidates must submit the following application materials to pharmfip@pacific.edu
Letter of intent
Curriculum vitae (CV)
Three (3) letters of recommendation emailed directly from letter writer to FIP Director - may be submitted after the application deadline
One professional writing sample
Unofficial pharmacy school transcript
Fellowship in Industry Program
Contact us
Sachin A. Shah, PharmD, FACC, FAHA
Director, Fellowship in Industry Program
Professor of Pharmacy Practice
University of the Pacific
Thomas J. Long School of Pharmacy
3601 Pacific Ave., Stockton, CA 95211
pharmfip@pacific.edu
707.423.3277