Thomas J. Long School of Pharmacy Fellowships
Partnership with Day One Biopharmaceuticals
The Thomas J. Long School of Pharmacy is proud to partner with Day One Biopharmaceuticals to offer a Fellowship in Industry Program (FIP). Founded in 2017, the program aims to provide exceptional biopharmaceutical industry training for doctor of pharmacy (PharmD) graduates. The goal of the program is to prepare fellows for a career in the pharmaceutical industry by focusing on developing technical, leadership and communication skills. The fellowship will also concentrate on cultivating the fellow's clinical skills while honing their expertise in their area of interest.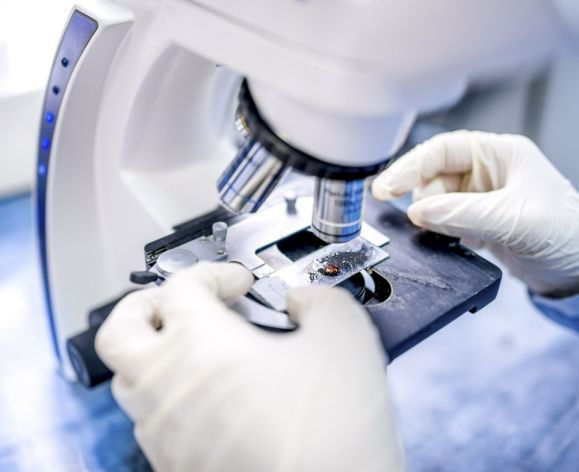 About Day One BioPharmaceuticals
Day One Biopharmaceuticals is a clinical-stage biopharmaceutical company created to find and develop new therapies to address a critical unmet need: the dire lack of therapeutic development in pediatric cancer. Day One aims to re-envision cancer drug development and redefine what is possible for all people living with cancer—regardless of age—starting from Day One.
Day One partners with leading clinical oncologists, families, and scientists to identify, acquire, and develop important emerging cancer treatments. The Company's lead product candidate, tovorafenib (DAY101), is an investigational, oral, brain-penetrant, highly-selective type II pan-RAF kinase inhibitor. The Company's pipeline also includes pimasertib, an investigational, oral, highly-selective small molecule inhibitor of mitogen‐activated protein kinases 1 and 2 (MEK-1/-2).
The Clinical Science team at Day One supports our mission of delivering new therapies to those with the greatest unmet need by execution of clinical development plans with the highest level of integrity and urgency. The fellow will contribute to the scientific aspects of Day One's oncology clinical programs, with opportunities spanning Phases I – III. Through hands-on experience, the fellow will become familiar with protocol design, scientific oversight of trials, interpretation and reporting of study results results, and more. As cross functional collaboration is essential for our success, the fellow will also closely work with other groups such as translational sciences, clinical operations, regulatory science, and medical affairs.
Activities at Day One
Partner with Clinical Scientists and Medical Monitors to ensure scientific oversight for Day One's clinical studies
Author key scientific documentation including protocols, informed consent forms, medical data review plans, investigator's brochures, and clinical study reports
Collaborate with cross functional experts on key safety and regulatory submissions
Enhance scientific communication skills through the development of presentations to internal and external audiences
Develop a comprehensive understanding of the fundamentals of clinical research and Good Clinical Practice (GCP)
Fellowship Program Dates
The fellowship begins July 1, 2023 and ends June 30, 2025.
Fellowship Eligibility Requirements
A candidate must be:
A permanent resident or citizen of the United States
PharmD from an accredited college or university before the start of the fellowship term
Application Process
Candidates must submit the following application materials to pharmfip@pacific.edu
Letter of intent
Curriculum vitae (CV)
Three (3) letters of recommendation emailed directly from letter writer to FIP Director - may be submitted after the application deadline
One professional writing sample
Unofficial pharmacy school transcript emailed to FIP Director
Fellowship in Industry Program
Contact us
Sachin A. Shah, PharmD, FACC, FAHA
Director, Fellowship in Industry Program
Professor of Pharmacy Practice
University of the Pacific
Thomas J. Long School of Pharmacy
3601 Pacific Avenue, Stockton, CA 95211
pharmfip@pacific.edu
707.423.3277