Thomas J. Long School of Pharmacy Fellowships
Partnership with Flow Therapy
The Thomas J. Long School of Pharmacy is proud to partner with Flow Therapy. The goal of this program is to increase industry fellowship opportunities offered through partnerships between biopharmaceutical organizations and universities on the West Coast. As an FIP fellow, you will be fully immersed in the fellowship positions to support the business needs of Flow Therapy while developing your personal experience and portfolio in the industry. In addition, you will have opportunities to work alongside the faculty and preceptors at the University and Travis Air Force Base. This partnership is particularly unique as you will collaborate with some of the leading national KOLs in the external counterpulsation or cardiology arena.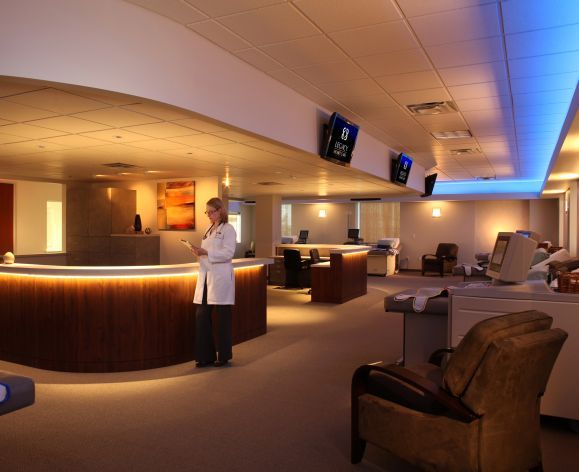 About Flow Therapy
Flow Therapy was founded in Fort Worth, Texas and established the first treatment clinic in 2003. From the inception, Flow Therapy functioned as an extension of the cardiologist practice, delivering Enhanced External Counterpulsation (EECP®) on a referral basis. The decision to operate as an independent provider was key to Flow Therapy's ability to build scale and thus truly transform the treatment experience. It is this mastery in optimizing the intersection between patient experience and exceptional patient outcomes that has set Flow Therapy apart.
Flow Therapy like so many successful start-ups, began in a humble fashion within an 11'x13' room, with one treatment unit and three patients — one of whom was the CEO's grandfather, Irvin. Today, through tremendous dedication to this vision, Flow Therapy has extended its platform to impact the cardiovascular communities in six metropolitan areas — serving more than 20,000 patients and 800 cardiologists. As the nation's largest provider of EECP® treatment, delivering more than 25,000 patient treatments annually, Flow Therapy has earned the trust of the cardiology communities it serves and has built a reputation for being a dynamic and effective chronic disease management partner. We are humbled by this responsibility and remain keenly focused on our sole purpose — to positively affect each life we touch, every day.
This one-year Marketing/MSL fellowship at Flow Therapy offers a unique opportunity to pair one's PharmD training, and clinical cardiology interest with hands-on commercial experience in the cardiovascular therapy and medical device industries. The fellow will provide medical communication to existing and potential medical providers/KOLs that refer patients to Flow Therapy's External Counterpulsation (EECP) program. The fellow will interact with other personnel from Sales, Medical Affairs and other senior executives to bolster the company's vision and mission.
Specific responsibilities will include:
Leverage clinical insights to engage physicians and facilitate the transition of appropriate patients to Flow Therapy.
Monitor marketing and clinical outcomes from the regional center to modify marketing activities.
Provide presentations and relevant education to healthcare practitioners.
Identify and engage KOLs in education or research endeavors.
Provide industry relevant scientific updates to the marketing and leadership teams to direct projects and initiatives within the organization.
Engage in strategy planning and brand development meetings.
Develop high impact marketing tools in collaboration with internal stakeholders and agency partners.
Engage with advertising agencies and relevant commercial vendors.
Develop awareness of Flow Therapy and EECP at a local and national platform.
Traveling is expected and not limited to the local area. Attendance at key sales and marketing meetings, as well as attendance at relevant scientific meetings would be required.
This two-year PharmD Fellowship at Flow Therapy (Fort Worth, TX) is a novel opportunity to build a diverse set of skills in medical affairs, and medical communications in an innovative, start-up like healthcare setting. The goal of the fellowship is to provide the skills and experiences necessary to launch a successful career in the pharmaceutical or medical device industries.
Specific responsibilities will include:
Participate in medical content development and review and communication of scientific information for internal and field-based colleagues
Work with KOLs to engage in clinical discussions and idea generation
Generate research ideas and perform analyses using the internal EHR system
Conduct strategic reviews of the medical literature and the competitive environment to identify data and educational gaps to enhance patient care
Manage publications strategy
Author scientific publications and posters
Participate in medical review of promotional materials
Assess Investigator Initiated Studies and write extramural grants
Assist in the design and conduct of clinical studies
Fellowship Eligibility Requirements
A candidate must be:
A permanent resident or citizen of the United States
PharmD from an accredited college or university before the start of the fellowship term
Application Process
Candidates must submit the following application materials to pharmfip@pacific.edu
Letter of intent
Curriculum vitae (CV)
Three (3) letters of recommendation emailed directly from letter writer to FIP Director - may be submitted after the application deadline
One professional writing sample
Unofficial pharmacy school transcript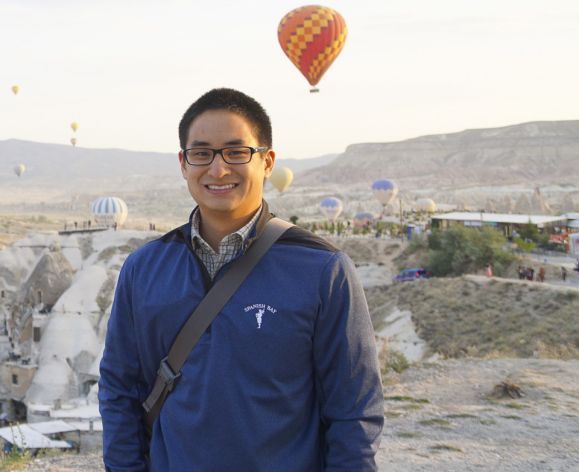 Spotlight
Jeremy Lim '12, PharmD
Jeremy Lim '12, PharmD and Sachin A. Shah, PharmD, FACC, FAHA, professor of pharmacy practice, teamed up to create the Fellowship in Industry Program with the goal of providing exceptional pharmaceutical industry training for PharmD graduates.
Fellowship in Industry Program
Contact Us
Sachin A. Shah, PharmD, FACC, FAHA
Director, Fellowship in Industry Program
Professor of Pharmacy Practice
University of the Pacific
Thomas J. Long School of Pharmacy
3601 Pacific Ave., Stockton, CA 95211

pharmfip@pacific.edu
707.423.3277