Thomas J. Long School of Pharmacy Fellowships
Partnership with Gilead
The Thomas J. Long School of Pharmacy is proud to partner with Gilead to offer a Fellowship in Industry Program (FIP). Founded in 2017, the program aims to provide exceptional biopharmaceutical industry training for doctor of pharmacy (PharmD) graduates. The goal of the program is to prepare fellows for a career in the pharmaceutical industry by focusing on developing technical, leadership and communication skills. The fellowship will also concentrate on cultivating the fellow's clinical skills while honing their expertise in their area of interest.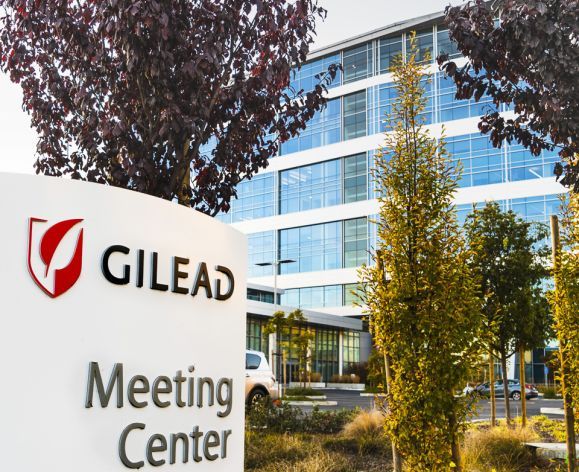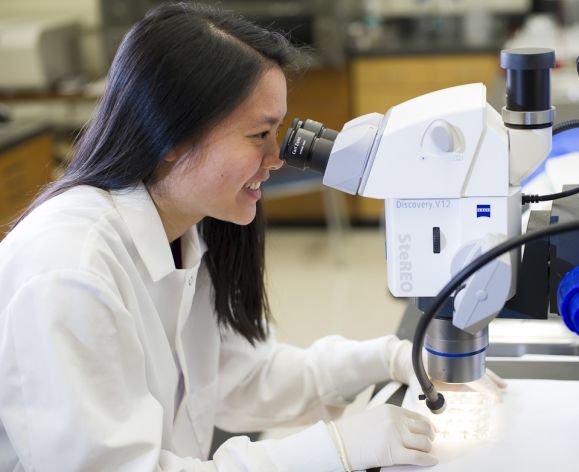 About Gilead
Gilead is dedicated to developing innovative medicines for life-threatening illnesses. As we pursue this goal, we strive for positive social and environmental change within our company and our supply chain. Our Corporate Social Responsibility (CSR) program is built to focus on patients, society, the planet and our business practices.
Gilead's management approach is designed to create a sustainable future that reflects our integrity and commitment to excellence. Year after year, internal and external stakeholders work to evaluate the effectiveness of our management approach. They identify strengths and opportunities that become guideposts as we reach for new breakthroughs and look at what's next.
Activities at Gilead
The fellow, with guidance from the program mentors, will support research and development projects which will include some or all of the following:
Design and implement a clinical pharmacology and/or modeling and simulation research project(s).
Present the results of the research project(s) at Gilead, University of the Pacific, a local and/or national scientific meeting and/or publish them in a peer-reviewed journal.
Serve as a Clinical Pharmacology lead for a healthy volunteer study for a small and/or large molecule project, such as food effect, drug-drug interaction, formulation bridging or bioequivalence.
Serve as a Clinical Pharmacology representative on cross-functional project sub-teams (including clinicians, pharmacologists, biomarker experts, biostatisticians, regulatory experts), facilitating discussions of clinical pharmacology-related issues.
Develop clinical pharmacology plans for small and/or large molecule projects and obtain buy-in from the project team.
Author clinical pharmacology sections of documents (e.g., clinical trial protocols, investigator brochures, clinical study reports, health authority
pre-meeting packages, NDAs, BLAs).
The fellow will:
Develop hands-on modeling and simulation skills (e.g., noncompartmental, compartmental, PK/PD, and population PK modeling using softwares such as Phoenix/NonMEM, Monlix).
Develop an understanding of ICH, FDA, EMA, PMDA and other relevant clinical pharmacology guidances and apply them in their work.
Develop an understanding of Phase 1-4 drug development in different therapeutic areas.
Fellowship Program Dates
The fellowship begins July 1, 2024 and ends June 30, 2026.
This one-year Clinical Operations fellowship provides in-depth exposure to Clinical Development and understanding the basic principles of clinical operations. The fellow will function as a member of Gilead's Clinical Operations team which is responsible for the execution of all Phase 1-4 Gilead clinical trials across all therapeutic areas world wide. In partnership with a cross-functional team, the fellow will ensure that all clinical trial activities are performed in accordance with applicable SOPs, company policies, regulatory guidelines, and help deliver high quality clinical data to support global registration and commercialization of new medicines.
Activities at Gilead
The fellow will function as a clinical trial management associate and support clinical trial managers and clinical program managers on the following activities:
Maintain internal Clinical Operations databases and document repositories.
May serve as the key operational contact for Gilead studies, providing assistance in site selection, study implementation and ongoing coordination of study sites, either directly or via CROs.
May serve as the key operational contact and coordinate with vendors such as central lab, IVRS for study implementation.
May assist in set up, organization and maintenance of clinical study documentation, such as trial master fies, including preparation for internal/external audits, regulatory inspections, final reconciliation
and archival.
May assist in preparation and development of protocols, informed consents, clinical study reports, monitoring plans and other study related plans.
May lead cross-functional meetings to drive study timelines and support decision making by clinical development team.
May assist in preparation of study training meetings of study monitors, investigators and site staff.
May assist in study vendor budget review, contract finalization, invoice approval and budget reconciliation.
Fellowship Program Dates
The fellowship begins July 1, 2023 and ends June 30, 2024.
Fellowship Eligibility Requirements
A candidate must be:
A permanent resident or citizen of the United States
PharmD from an accredited college or university before the start of the fellowship term
Application Process
Candidates must submit the following application materials to pharmfip@pacific.edu
Letter of intent
Curriculum vitae (CV)
Three (3) letters of recommendation emailed directly from letter writer to FIP Director - may be submitted after the application deadline
One professional writing sample
Unofficial pharmacy school transcript
Application Deadline
All applications submitted by Friday October 20th will be considered.
After October 20th: Applications reviewed on an ongoing basis.
Early submission is highly encouraged.
Submit to pharmfip@pacific.edu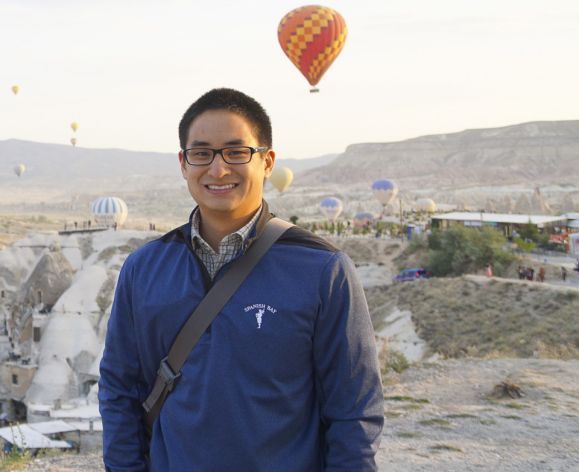 Spotlight
Jeremy Lim '12, PharmD
Jeremy Lim '12, PharmD and Sachin A. Shah, PharmD, FACC, FAHA, professor of pharmacy practice, teamed up to create the Fellowship in Industry Program with the goal of providing exceptional pharmaceutical industry training for PharmD graduates.
Fellowship in Industry Program
Contact Us
Sachin A. Shah, PharmD, FACC, FAHA
Director, Fellowship in Industry Program
Professor of Pharmacy Practice
University of the Pacific
Thomas J. Long School of Pharmacy
3601 Pacific Ave., Stockton, CA 95211

pharmfip@pacific.edu
209.946.7754