Thomas J. Long School of Pharmacy Fellowships
Partnership with the United States Air Force
The Thomas J. Long School of Pharmacy is proud to partner with the United States Air Force, Clinical Investigations Facility (Travis AFB, CA) on this one of a kind fellowship program. Founded in 2017, the program aims to provide exceptional clinical research training for pharmacy (PharmD) graduates. The goal of the program is to prepare fellows for a career in the pharmaceutical industry by focusing on developing technical, leadership and communication skills. The fellowship will also concentrate on cultivating the fellow's clinical skills while honing their expertise in their area of interest. The University of the Pacific and Travis Air Force Base have been partners in providing graduate medical education for over 30 years.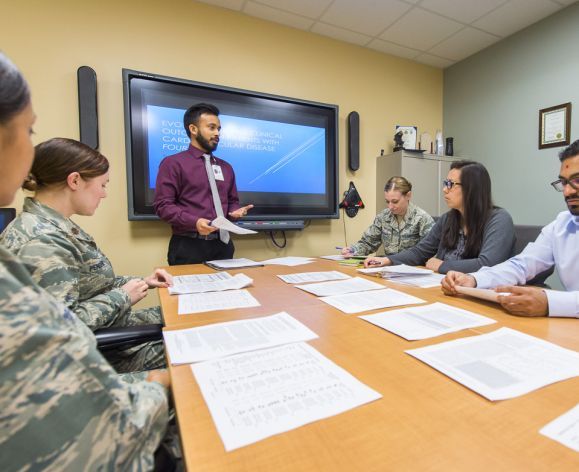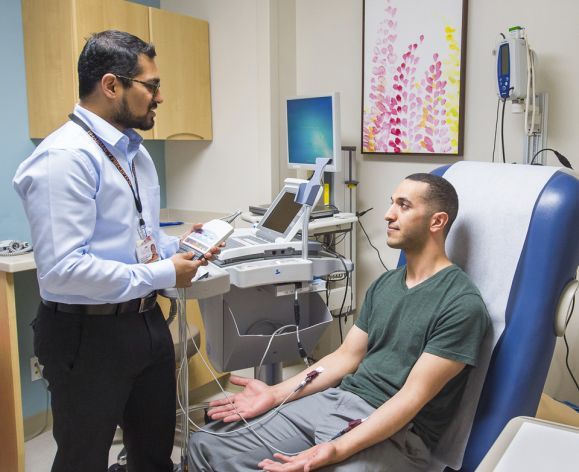 About David Grant USAF Medical Center
A Joint Commission-accredited teaching hospital, David Grant USAF Medical Center is the Air Force Medical Service's flagship medical treatment facility in the United States, providing a full spectrum of health care and patient-centered treatment to a prime service area population of more than 130,000 TRICARE eligible patients in the immediate San Francisco-Sacramento vicinity and more than 377,000 Department of Veterans Affairs Northern California Health Care System eligibles.
DGMC provides postgraduate training programs in family medicine, radiology, surgery, transitional year, dentistry, oral surgery, nurse anesthesia, pharmacy, clinical social workers, technicians and clinical nurses. The campus includes the VA Fairfield Outpatient Clinic, a Clinical Investigation Facility, a community-supported Fisher House, the largest Hyperbaric Medicine chamber on the west coast and the Armed Services Whole Blood Processing Laboratory.
This 2-year Clinical Research & Strategy Fellowship with USAF Travis Air Force Base, CA provides the opportunity to gain an end-to-end experience in clinical research, from idea generation to publication. The fellow will have the unique opportunity to conduct clinical research augmenting the Defense Health Agency mission of having a medically ready force for peace and war times. They will collaborate with multiple internal and external stakeholders such as the Graduate Medical Education Department, Defense Health Agency, Space Force, NASA, and the Lawrence Livermore Labs to foster mission readiness.
Specific responsibilities will include:
Develop novel ideas that are relevant and feasible
Conduct innovative clinical research trials, leverage Department of Defense databases for real world data analytics, and perform salient meta-analyses
Work with interdisciplinary teams consisting of basic science, clinical, military, and active duty researchers
Author and maintain trial documents including grants, study protocols, IRB proposals, informed consent documents, and data collections forms
Execute clinical site patient recruitment and data collection under organizational standard operating procedures and Good Clinical Practice
Evaluate and present study data at local or national scientific meetings, military leadership meetings, and/or a peer-reviewed journal
Fellowship Program Dates
The fellowship began July 1, 2021 and ends June 30, 2023.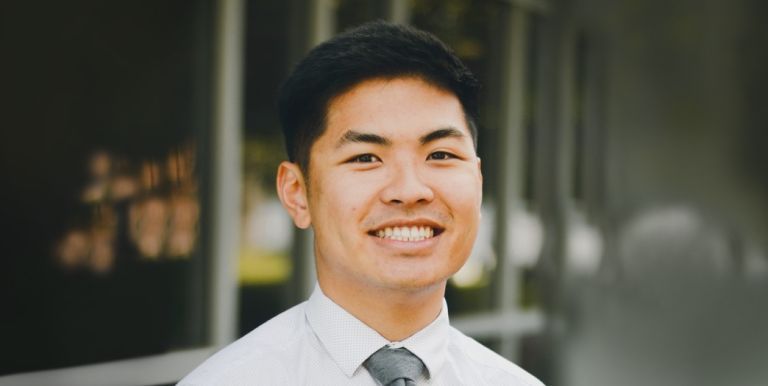 Spotlights
Kevin Pham '20, PharmD
Kevin Pham '20, PharmD was selected as the inaugural fellow for the 2-year clinical research and strategy fellowship in partnership with the United States Air Force.
Read More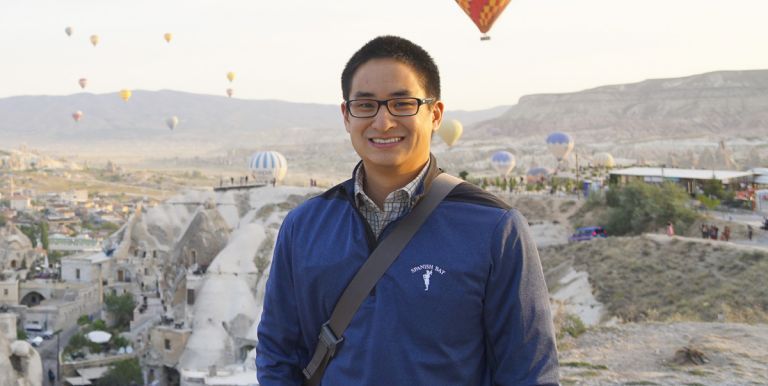 Spotlights
Jeremy Lim '12, PharmD
Jeremy Lim '12, PharmD and Sachin A. Shah, PharmD, FACC, FAHA, professor of pharmacy practice, teamed up to create the Fellowship in Industry Program with the goal of providing exceptional pharmaceutical industry training for PharmD graduates.
Read More
Fellowship in Industry Program
Contact Us
Sachin A. Shah, PharmD, FACC, FAHA
Director, Fellowship in Industry Program
Professor of Pharmacy Practice
University of the Pacific
Thomas J. Long School of Pharmacy
3601 Pacific Ave., Stockton, CA 95211

pharmfip@pacific.edu
707.423.3277