Celebrating Our Graduates
Hosted by the Pacific Pharmacy Alumni Association, the annual Pharmacy Graduation Banquet is an opportunity to engage with your Pacific classmates, faculty, alumni and preceptors. We will be celebrating the accomplishments of the Class of 2021. This is also a time to honor the faculty members and preceptors who mentored you during your time at Pacific.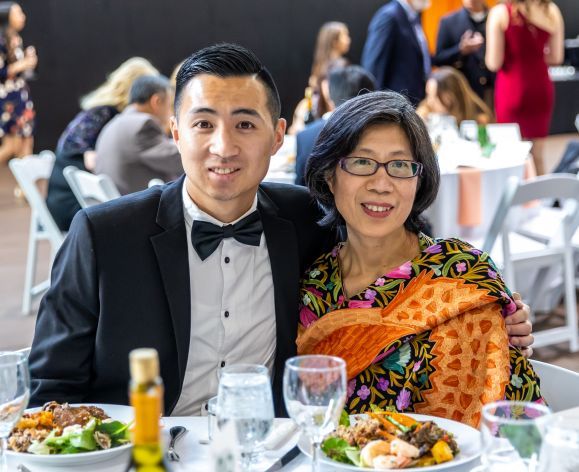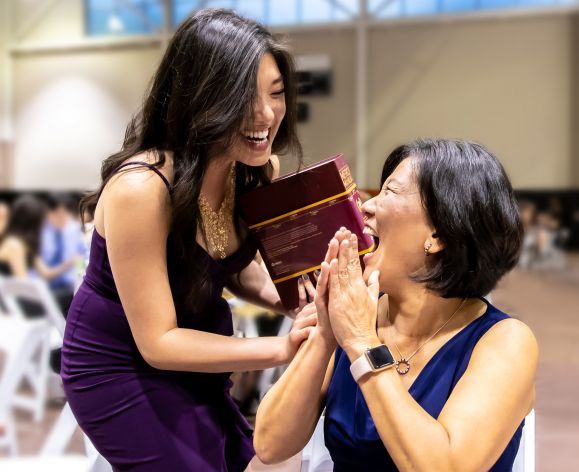 Celebrating the Class of 2021
Event Highlights
Student Awards
Raffle Prizes
DoorDash Voucher for Graduates
Recognition of Student Leaders
Recognition of Pacific Legacy Family Members
Teacher of the Year Awards
Preceptors of the Year Awards
Regional Coordinator of the Year Award
Graduates
Graduates will participate in the live virtual event via Zoom.
Graduates who register for the banquet will receive a $25 DoorDash voucher to use on the day of the event, courtesy of the Pacific Pharmacy Alumni Association.
For more information contact Becky Perry at bperry@pacific.edu or 209.932.3275.
Guests
The event will be live streamed for guests on Facebook Live on Friday, May 14, starting at 6 p.m.
To watch the event, visit facebook.com/UOPPharmacy
Please note: It is not required to have a Facebook account in order to watch the ceremony on Facebook Live, but participants will need a personal account in order to chat or post comments.