An incubator for pharmaceutical innovation
The Jie Du Center for Innovation and Excellence for Drug Development promotes innovation in drug development through education, training and mentorship, while fostering collaboration between Pacific students and industrial scientists. Students gain skills in pharmaceutical regulation, entrepreneurship and business to prepare them for navigating the challenges associated with new ventures in drug development.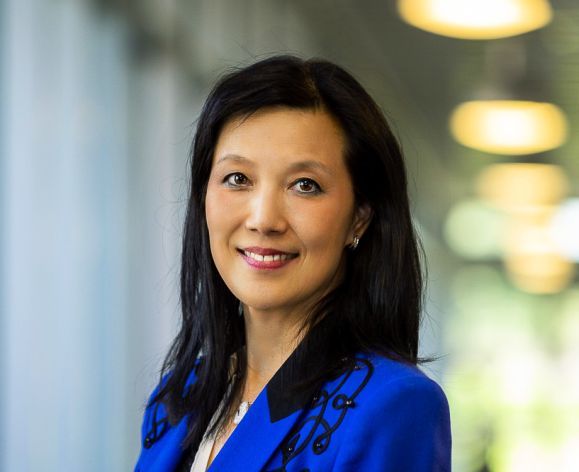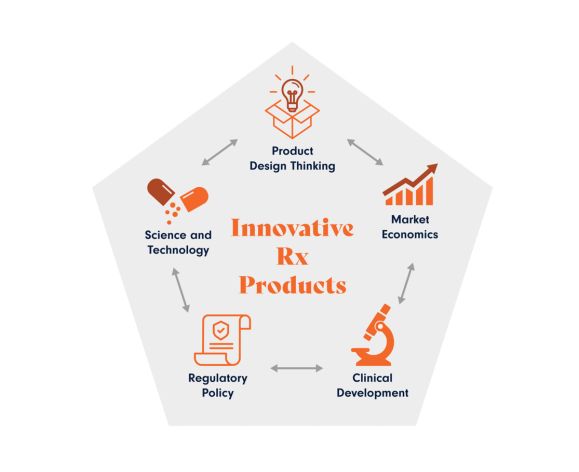 Each year, hundreds of innovative ideas are assessed by investors for their scientific, clinical, regulatory and business merits, as well as commercial opportunities and limits. To prepare students for successful careers, they need a deep understanding of all aspects of the pharmaceutical and health care technology industries. The Center offers opportunities to take one's scientific and clinical expertise and complement them with the specialized knowledge and skills that are valued in today's competitive job market.
In addition to Pacific students, programs offered at the Center are open on a non-credit basis to alumni and scientists currently working in the industry.

We help you develop innovative products for unmet medical needs.
Mission
The Center will help the development of innovative enterprise by providing the tools necessary for the integration of science, technology and entrepreneurship.
Vision
The Center will enable entrepreneurs to achieve dreams that shape the future health care needs of our communities.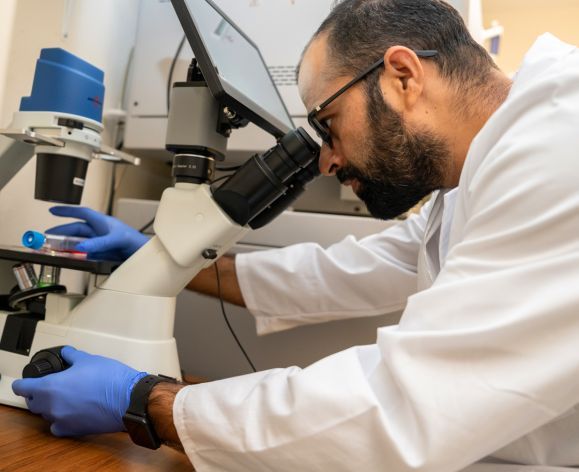 Upcoming Course
Design Thinking for Entrepreneurs
with Sanjeev Redkar, PhD, MBA
Fall Semester | August 22 - November 14
What is entrepreneurship? Where do ideas come from and how do you protect your intellectual property? Learn how to transition from thinking like a scientist to thinking like an entrepreneur.
$950
13 Week Course, 2-3 Hours Per Week
Lectures on Tuesdays from 4 – 6 p.m.
Impact
This course demystifies business thinking and introduces key components of a successful business plan in pharmaceutical development.
Who should attend?
Scientists, pharmacists, and other health care professionals interested in pharmaceutical development or are looking to launch their products.
Developing a business plan
Practice developing a business plan with the guidance of industry experts.
Understanding capital structure
Debt vs equity. Valuation and its link to raising capital. Governance and board composition.
Deciphering funding cycles
Seed vs Series A vs Series B. Elements of a term sheet. Valuation and discounted cash flow.
Understand the elements of starting a company
Science, capital, intellectual property, and people. What differentiates an innovative idea from a not so good one. Developing your elevator pitch.
Introduction to legal, accounting, and finance partnerships
Understanding the components of general and administrative expenses. Learn how to read financial statements, such as profit and loss statements and balance sheets.
Recruiting talent
People are everything – learn about hiring and retaining the best people. What do you look for in them and the pertinent skills? Which ones are your first hires?
Assessing commercialization and market opportunity
How to do market research. Partner or FIPCO. Blockbuster or not.
Navigating the regulatory landscape
Regulatory paths for fast approvals. GXP quality and compliances. Example of expedient development.
Developing an exit strategy
Mergers and acquisitions. IPO vs private buyout. The art of negotiation.
Strategic planning for clinical development
The development process and trials. Cost and challenges for a startup. Most value-added areas to focus: CROs, CMOs, and vendors.
Protecting intellectual property
Understanding global and U.S. patent laws, plus types of exclusivities. Licensing vs assignment. How to manage worldwide IP of your portfolio.
Additional courses
Instructed by Miki S. Park, PhD
Spring Semester | week of January 1
To educate students and potential entrepreneurs with various aspects of clinical pharmacology in developing a drug, with emphasis on the development stage.
Instructed by S. Prasad Peri, PhD
Spring Semester | week of January 1
How does a new drug get approved? Learn the steps in the path to approval of a new drug product. Decode the science behind each stage of the drug development process.
Instructed by Mary Beth Cicero, MBA
Summer Semester | week of April 22
How do you integrate marketing into the development process of pharmaceutical and biotechnology products? Hear real world examples of applying the principles of product, promotion, price, and place.
Programs
Certificate Program (4-12 months)
Fellowships (6 months)
Workshops
Pathway Programs
Facilities
University of the Pacific
Incubation Center
Additional contract laboratories that provide preferred services
Mentorship
Advisory Board
Organizations: Pharmaceutical & BioScience Society and Healthcare Businesswomen Association
Business plan development and assessment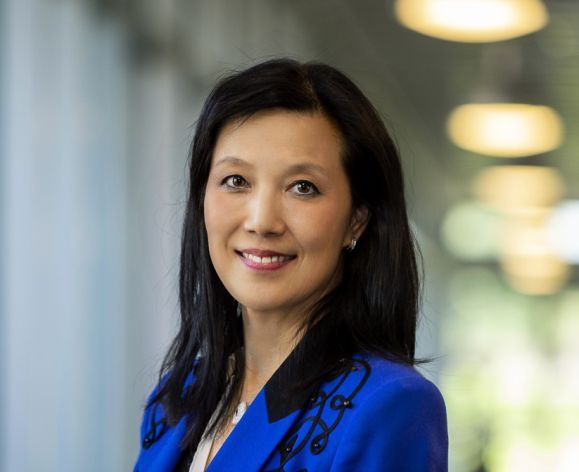 $5M gift establishes academic center
Pharmaceutical entrepreneur and Pacific Regent Jie Du '90, '93, PhD donated $5 million to establish the Center. The gift was Powell-matched, doubling the impact of Dr. Du's gift and resulting in a $10 million endowment.
She earned her master of science and her doctor of philosophy in pharmaceutical sciences from Pacific. After a successful corporate career in the pharmaceutical industry, she founded JDP Therapeutics Inc. and served as its president and CEO until it was acquired in 2019. Under Dr. Du's leadership, JDP Therapeutics created and developed Quzyttir, and eventually obtained approval from the Food and Drug Administration. Quzyttir is a new therapeutic product for acute allergic reactions, the first innovation in that space since 1955.
Meet the executive director
Bhaskara R. Jasti '95, MPharm, PhD, FAAPS, executive director, directs the establishment of the long-term vision and objectives of the Center to achieve its mission.
Dr. Jasti's two decades of academic and research experience in innovative drug product development includes serving as director of research and development at Corium Technologies as well as dean of graduate studies and associate provost for research at Pacific.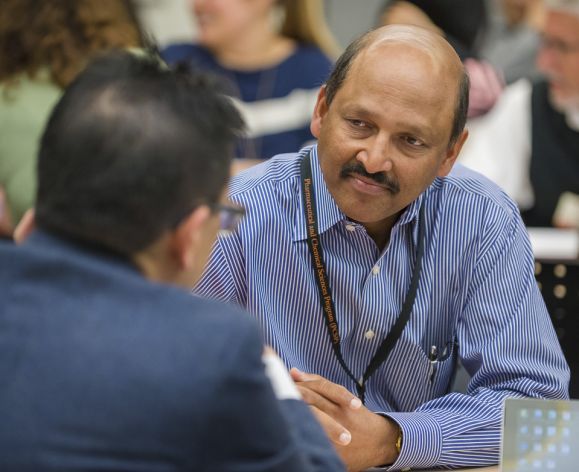 The Center seeks the guidance and expertise of individuals across the spectrum of pharmaceutical development. The advisory board members also serve as mentors for the Center's students and guest scientists.
Christopher M. Cashman | Chairman, MBF Therapeutics, Inc.
Sharon Clarke | Chief Commercial Officer, Zensights
Jeffrey Cleland, PhD | CEO & Chairman, Ashvattha Therapeutics
Bhaskar Chaudhuri, PhD | Operating Partner, Frazier Life Sciences
Bhaskara R. Jasti '95, MPharm, PhD | Executive Director, Chair | Professor, Associate Dean of Graduate Education and Research, University of the Pacific
Xiaoling Li, PhD | Ex-Officio Member | Professor, University of the Pacific
Shichang Miao, PhD | Vice President, ChemoCentrix, Inc
Sara Kenkare-Mitra, PhD | President, Head of Research & Development, Alector
Miki Susanto Park, PhD | Professor, University of the Pacific
Linda L. Norton '91, PharmD | Professor, Department Chair, University of the Pacific
Atefeh Rabiee, PhD | Assistant Professor, University of the Pacific
Sanjeev Redkar, PhD, MBA | President, Apollomics, Inc.
Strategic Partners
The Center is working closely with Pharmaceutical & BioScience Society (PBSS) to provide certification programs in drug discovery and product development. PBSS brings together scientists and other professionals in the life science sector. PBSS has over 5,000 members, with organizations located throughout the U.S. as well as in Canada and Korea.
The Center also partners with Morrison & Foerster LLP for intellectual property protection and Meath & Pereira Attorneys & Counselors for business incorporation support.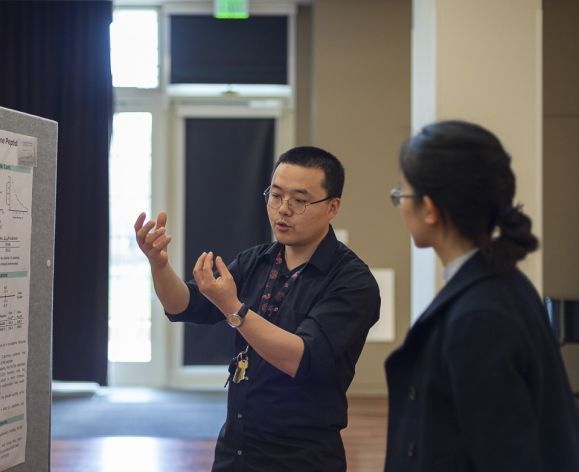 Contact Us
Bhaskara R. Jasti '95, MPharm, PhD, FAAPS
Executive Director, Jie Du Center for Innovation and Excellence for Drug Development
Professor, Pharmaceutics and Medicinal Chemistry
Associate Dean of Graduate Education and Research
jieducenter@pacific.edu | 209.932.3216