Ready to begin your Pacific PharmD journey? You're in the right place. Earn a PharmD in three years, with or without a bachelor's degree, as long as you have completed at least 68 units in specific prerequisite courses. Get started on your application or finish one you're already worked on. If you have questions about your application, our Pharmacy Admission team is happy to help! 
PharmCAS
PharmCAS Application
Essay
Transcripts
World Educational Services International Credential Advantage Package*
AP/IB/CLEP test scores*
TOEFL or IELTS score*
Application fee
*If applicable
University of the Pacific Supplemental PharmD Application
Essay
Two letters of recommendation
Visa information*
*If applicable
PharmCAS Application
Addresses for documents to be sent directly to PharmCAS:
Regular Delivery
PharmCAS
P.O. Box 9109
Watertown, MA 02472
Express/Overnight Mail Address
PharmCAS, Liaison International
311 Arsenal St., Suite 5600
Watertown, MA 02471
PharmCAS will hold all applications until they are completed. All documents must be received by BOTH PharmCAS and Pacific for the application to be considered complete.
Contact PharmCAS
617.612.2050 | info@pharmcas.org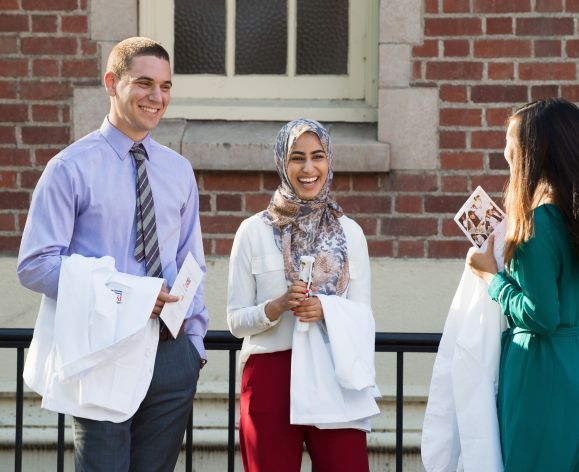 Transcript requirements
You must send PharmCAS one official transcript from every accredited school attended within the United States. Send all completed courses to date, if available. If not, summer session and fall grades should be updated through PharmCAS after grades are posted. Do not wait to apply and neglect to send what is available, due to summer session enrollment.
If you have studied outside the United States, you must send PharmCAS an official copy of the World Educational Services International Credential Advantage Package. To order, go to wes.org. Courses taken during a study abroad program through a U.S. institution are exempt.
If you completed coursework in the military, you must send an official copy of the ACE transcript and DD214 form directly to Pacific.
You must send one official transcript from U.S. schools which are not regionally accredited (vocational, technical, language schools) to Pacific.
You should send transcripts and evaluations as soon as you begin your application.
AP/IB/CLEP test scores
We only require test scores if you use the exam to fulfill a prerequisite. Please be sure to report your scores in the supplemental application section. If admitted, you will be required to send an official copy of the score report at that time. You must have scored a 4 or 5 in AP or a 5, 6 or 7 in higher level IB exams to fulfill a prerequisite. We do not accept exam scores for biology or chemistry.
TOEFL or IELTS score
If English is not your first language, you may be required to submit an appropriate TOEFL or IELTS exam. Students who have lived in the U.S. for more than six years and earned a U.S. bachelor's degree are automatically exempt. Students who have enrolled in four years of academic coursework with no ESL courses are also typically exempt. All non-native English speakers who do not meet the above exemptions are REQUIRED to submit a minimum TOEFL score: Paper 550; Internet 80; Computer 213 or IELTS score: 6.5. Select PharmCAS Code 104 to report scores directly to PharmCAS.
University of the Pacific Supplemental PharmD Application
pharmdadmission@pacific.edu | 209.932.3600
Send supporting documents not electronically submitted to:
University of the Pacific
Office of Pharmacy Admission
3601 Pacific Ave.
Stockton, CA 95211
Application and eligibility requirements
Applicants who have completed, or have a plan in place to complete, all of the prerequisites prior to entering our program are eligible to apply. Online coursework is not acceptable for science requirements or public speaking.
Note: Due to COVID-19, we are accepting online courses for all prerequisites completed during spring 2020 through fall 2022. Courses must be completed with a letter grade, as pass/no pass or credit/no credit is not acceptable.
You have through the summer prior to entrance to complete your prerequisites, with the exception of organic chemistry. We must have a grade for the first semester of organic chemistry no later than the fall semester prior to the year you are applying. Prerequisites in biology and organic chemistry must be repeated if it has been longer than seven years. It is recommended that all science requirements be completed at a four-year institution. Review the Transferable Courses to determine if you have met the requirements.
You must inform us in writing of all changes to your schedule, including changes that are not related to pharmacy prerequisites via the Planned Courses form.
You must also notify us immediately if you will not be receiving a bachelor's degree as anticipated.
Supplemental essay
In 500 words or less, please briefly explain why you wish to attend University of the Pacific.
Letters of recommendation
The two required letters of recommendation should be sent to PharmCAS using the PharmCAS Letter of Recommendation rating form. They can be from anyone you choose (family or friends are not acceptable) and should speak to your academic ability, communication skills, analytical skills, extra-curricular activities, work and/or volunteer experiences as well as personality characteristics. A recommendation from a professor or pharmacist is NOT required but highly recommended.
Visa information
If you are a permanent resident, please upload a copy of the front and back of your Permanent Resident Card in the document section of the application. If you are in the process of applying for permanent residency or you are applying/approved DACA, please upload a copy of your latest correspondence with USCIS.
Background check
All applicants will be required to authorize the completion of a lawful criminal background check by signing an authorization form within 10 days of placing a confirmation deposit. Final admission decision and possible clinical placement may be based upon the information thereby obtained. The applicant is responsible for the cost of the background check.
Submitting the application
A digital signature is required. By electronically submitting your supplemental application, you acknowledge the information you have provided is accurate and complete to the best of your knowledge and you have attended no institutions other than those listed in the application.
University of the Pacific's Thomas J. Long School of Pharmacy provides a pharmacy education without regard to disability while assuring that academic and technical standards are met. Academic standards are met by successfully completing the curriculum for the doctor of pharmacy degree within the required standards for completion of courses and progression in the curriculum. Technical standards represent the essential non-academic requirements that a student must also demonstrate to successfully participate in the doctor of pharmacy degree program and meet the professional competency requirements.
An applicant and candidate for the doctor of pharmacy degree must have demonstrated aptitude and abilities (knowledge, skills, and behaviors and attitudes) in the following categories as they relate to the School's Professional Student Code of Conduct as well as overall industry and curriculum and course related competencies: sensory, mobility, cognitive, and behavioral. Students may apply for accommodations regarding the assessment of these abilities as noted below, but these abilities must be demonstrated.
Sensory
Ability to observe demonstrations and experiments
Ability to verbally communicate in the English language in order to elicit information from and provide information to patients and other health care professionals
Ability to communicate proficiently in written English with patients and other health care professionals
Ability to comprehend written communications in English to fulfill the routine duties and tasks of a pharmacist in training
Ability to hear with or without assistive devices to elicit information from patients and other health care professionals
Mobility
Ability to coordinate gross and fine muscular movements, equilibrium and the functional use of the senses of touch and vision reasonably required to prepare, compound, and administer medications and to operate a computer and other electronic devices using the hands and fingers
Ability to perform physical assessment maneuvers and related activities consistent with pharmaceutical care including the ability to lift a 25-pound object and move the object a distance of five feet·
Ability to maneuver in the pharmacy practice setting and the patient care setting including the ability to maintain balance, orientation, mobility and stamina while walking with a person in need of support or using a mobility device
Cognitive
Ability to measure, calculate, reason, analyze and synthesize pertinent information to solve problems
Ability to understand basic scientific principles and methods for the cognitive application of information
Ability to concentrate in the presence of distracting conditions
Ability to concentrate for prolonged periods of time
Behavioral
Ability to understand ethical issues related to the pharmaceutical profession and to adhere to all laws and standards as defined by the California State Board of Pharmacy
Ability to exercise sound judgment in an emergency situation
Ability to maintain a professional demeanor and to relate in a professional manner to patients and other health care professionals
Ability to accept feedback and respond with appropriate behavior or modification of behavior
Ability to tolerate and function effectively under stress
Competencies in each of the four categories are expected to be demonstrated throughout the program. These technical standards are consistent with the expectations of Section 504 of the Rehabilitation Act of 1973 and the Americans with Disabilities Act of 1990. They will be reviewed and updated to reflect the competencies necessary to safely and adequately perform in both an academic and clinical setting.
Any applicant who has a question about whether he or she can meet these standards should contact Tara Jenkins, associate dean for academic affairs, at tjenkins@pacific.edu or 209.946.3146 and/or the Office of Services for Students with Disabilities at ssd@pacific.edu or 209.946.3221 to inquire about eligibility for receiving reasonable accommodations. Reasonable accommodation may be made as long as it does not fundamentally alter the nature of the program offered and does not impose an undue hardship such as those that cause a significant expense, difficulty or are unduly disruptive to the educational process.
*Applicants are also encouraged to carefully read the Intern Pharmacist Application and Instructions. If any of the questions asked in the application requiring a mandatory answer are a cause for concern, the student must directly contact the California State Board of Pharmacy or the state board of pharmacy with jurisdiction over his/her state of future practice. Students are expected to meet the requirements for intern licensure during the first semester of the curriculum.
The Pharmacy College Admission Test (PCAT) is not required.
International applicants
Residency Status Verification
Funding Letter/Certification of Finances
Statement of Financial Responsibility and Affidavit of Support Form
Copy of Passport Biographical Page
Copy of I-20 And I-94 Forms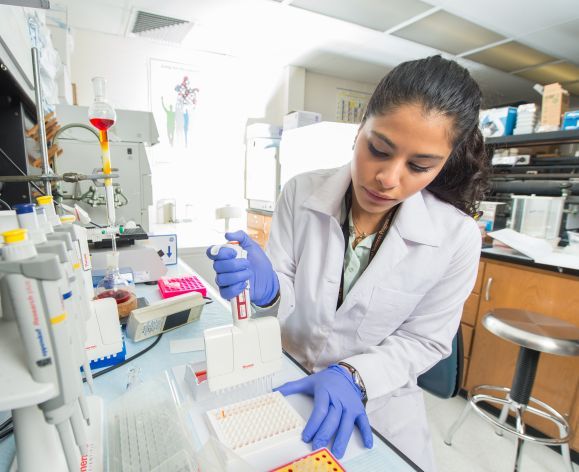 Dual degrees
To apply to the PharmD/MS or PharmD/PhD dual degree programs, you must also apply to Pacific's Graduate School. Learn more about our graduate programs.
There is no absolute GPA cutoff. Admission is based on a number of factors in addition to GPA, including bachelor's degree, science grades, extracurricular activities, community service, pharmacy experience, letters of recommendation, essay, interview results and demonstration of your ability to succeed in 17 units or more per semester. The average GPA over the past four years has ranged from 3.29 to 3.35.
No, only the prerequisites are necessary. However, a degree can make an applicant more competitive for admission, and in recent years, a majority of our successful applicants have held degrees. Many others have junior standing and have completed upper division math/science preparatory courses. Recommended electives include anatomy, genetics, physiology, microbiology, biochemistry, analytical chemistry and physical chemistry.
No, the Pharmacy College Admission Test (PCAT) is not required and Pacific will not consider the scores if they are sent.
Yes, all qualified applicants will be invited to interview. Interviews are held starting in late September. Students who are not offered admission early in the cycle will be rereviewed toward the end of the review period, late March through the end of the cycle.
Applying early can enhance your chances of receiving an interview invitation. There are fewer applications and more interview spaces earlier in the admissions cycle.
You must inform us in writing of all changes to your schedule, including the changes not related to pharmacy prerequisites. Please use the PharmD Planned Courses form. You must also notify us immediately if you will not be receiving a bachelor's degree as anticipated.
No, but you must have a plan in place which allows you to complete all requirements prior to entering our program.
Yes, you may check your application status. Please allows us two to four weeks to process your application.
No. Our PharmD program is an accelerated, year-round program.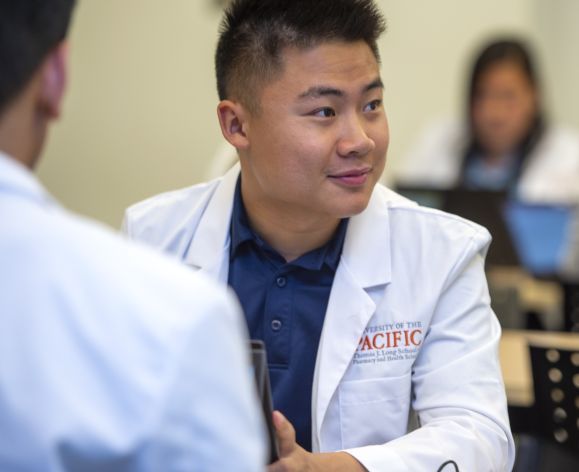 Honor code
Established in 1958, the Honor code is intended to maintain and preserve the high standards of personal character and ethical behavior vital in academic pursuits. The success of the Honor Code is made possible only with the acceptance and cooperation of every student. We fully expect that every University student will join with us in maintaining the principle and tradition of the Code in all aspects of college life.
Applicants for admission to the University are asked to recognize the responsibilities of the Code and to accept its principles. Your submission of the application form indicates that you agree to uphold the principles of the Code. For more information, please see the Tiger Lore: Student Code of Conduct.