Start This Fall
Application deadline extended to July 5
The American Association of Colleges of Pharmacy (AACP) has extended the 2021-2022 PharmCAS application cycle and University of the Pacific is doing likewise. Submit and complete your application by July 5.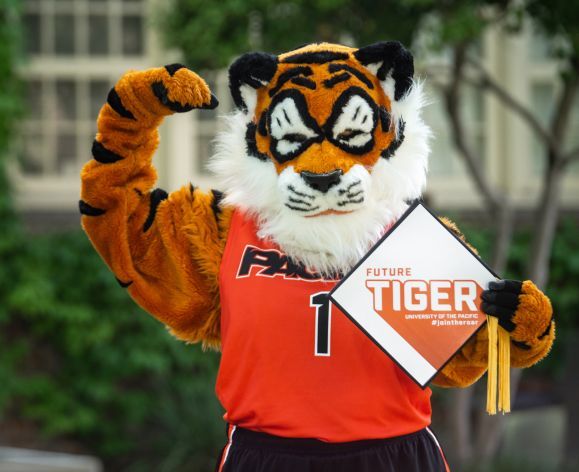 Application Deadlines
Applications may be submitted beginning on July 14 and consideration of completed applications for interview slots will begin on Aug. 1 and proceed on a rolling basis. Since interview slots are limited, it is to your advantage to apply as early as possible. In previous years, a higher percentage of applicants who apply early have been interviewed and admitted than those who applied closer to the final deadline.
---
Early Action — Sept. 1, 2021
Early Action designations take priority over non-Early Action applications during the review process and scheduling of interview dates. You will be notified of your status within one week of your interview date.
Priority Filing Date — Nov. 1, 2021
Priority Filing Date applications are given priority over applicants who do not meet the November 1 deadline. You will be notified of your status one to two weeks from your interview date.
Deadline to Apply — July 5, 2022
Final deadline to apply and be considered on-time!
---
Applications completed after July 5 are LATE and will be reviewed only if time and space permit.
All documents must be received by both PharmCAS and Pacific for the application to be considered complete. In order to meet the deadline, PharmCAS must receive all documents by 11:59 p.m. Hawaii Time (HT) and all supplemental materials must be postmarked by the deadline date.
Incomplete applications will be reviewed when all missing documents arrive on or before the deadline date. Applications completed after the deadline will be reviewed if time and space permit.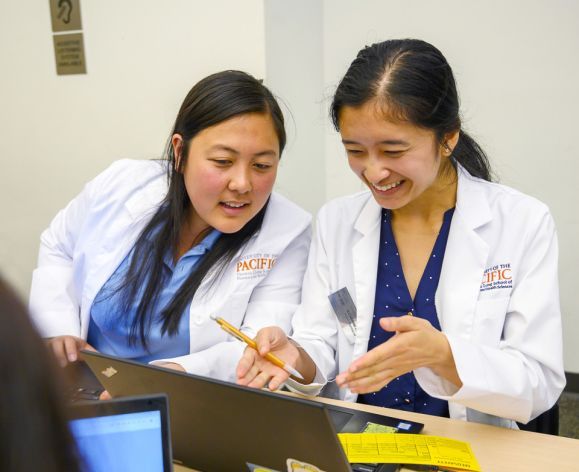 Benefits of Applying Early Action
Complete your application by September 1 and you will be notified of your status within one week of your interview date.
Reduce stress by decreasing the time waiting for a decision.
Gain more time preparing for the professional program.
Applying Early Action means you are competing with fewer applicants and increasing your chances for an interview offer.
The Early Action program is a non-binding option for applicants who apply early. You may be offered early admission, denied admission or deferred to regular applicant status to be reviewed again later in the cycle.
Application Review Process
University of the Pacific Supplemental Application
You will be notified of any missing documents or prerequisites. Please allows us two to four weeks to process your application. During this process, you may check your application status.
Interview Letters
Respond immediately! Your interview may be canceled if you do not respond within two weeks. Interviews are held September through March.
Helpful Hint: To avoid emails being filtered or blocked, we recommend adding our email to your email address book prior to applying to ensure you receive all important messages: pharmdadmission@pacific.edu
Decision Letters
After the interview, you will be notified of your acceptance status and receive an offer of admission, a denial or a hold letter. If you receive a hold letter, your application will be reviewed in late spring.
What to Expect
Interviews
All qualified applicants will be invited to interview. Interviews are held starting in late September and are conducted on campus.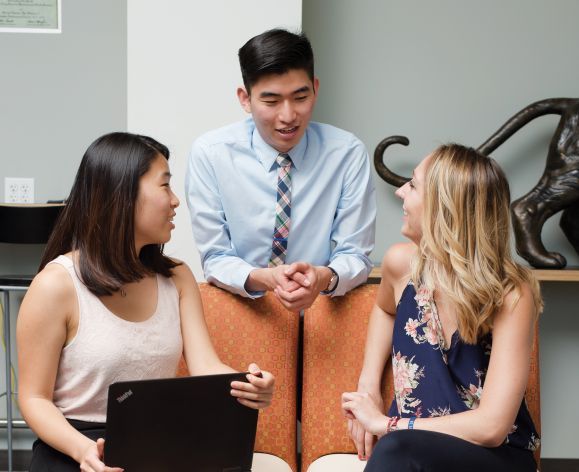 One-on-One Interviews
All candidates will have individual interviews with a faculty member and a current PharmD student. A current student will be available to answer questions and assist you with the process.
Student Presentation
A current student will give a presentation introducing you to the organizations, resources and events that are part of the Pacific PharmD experience.
Tour
You will also be given a virtual campus tour and a student will be happy to answer questions about their experience at Pacific.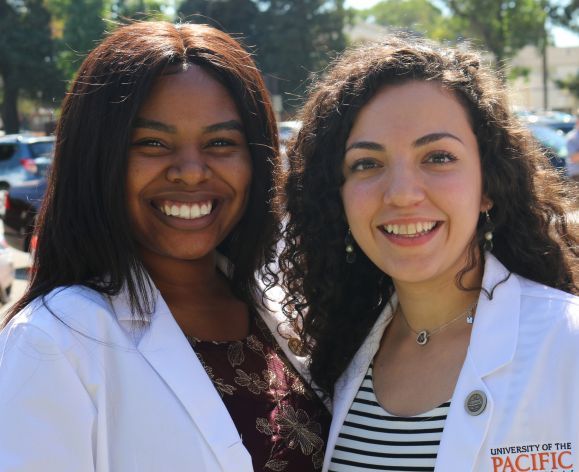 Enrollment Confirmation Deposit
To accept the offer of admission and reserve your seat in the entering class, accepted students must submit the first non-refundable Enrollment Confirmation Deposit of $500 within two weeks of the date on their approval letter. A second deposit of $500 is due on or before March 1.
Students admitted after Feb. 15 are required to pay a $1,000 deposit within two weeks of the date on their approval letter.
Missing either deadline may prevent admitted students from enrolling. The deposit is applied toward orientation and first semester tuition fees.