Tuition and Fees 2023-24 Academic Year*
First Year
(3 semesters)
Second Year
(3 semesters)
Third Year
(2 semesters)
$84,518
$84,518
$55,656
*Books, supplies, housing, and personal expenses are not included. For more detailed information on professional pharmacy costs, please visit our Student Accounts page.
To qualify for Federal Aid, you:
must be a U.S. citizen or eligible non-citizen
may not be in default on a student loan
must be enrolled at least half time (six units per trimester)
FAFSA tips
| | |
| --- | --- |
| Grade Level | 1st year graduate/professional |
| Degree or Certificate | Graduate or professional degree |
| At the beginning of the school year, will you be working on a master's or doctoral program? | Yes |
| University of the Pacific's School Code | 001329 |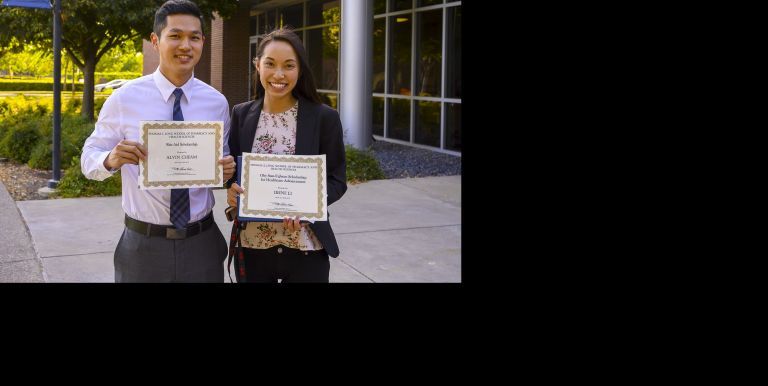 Automatic scholarship consideration
A portion of our scholarships are set aside for incoming students and you will receive automatic consideration for scholarships, no additional applications are required. During your second and third year, you can apply for additional scholarships. In 2023-24, our PharmD students were awarded a total of $801,550 in scholarships.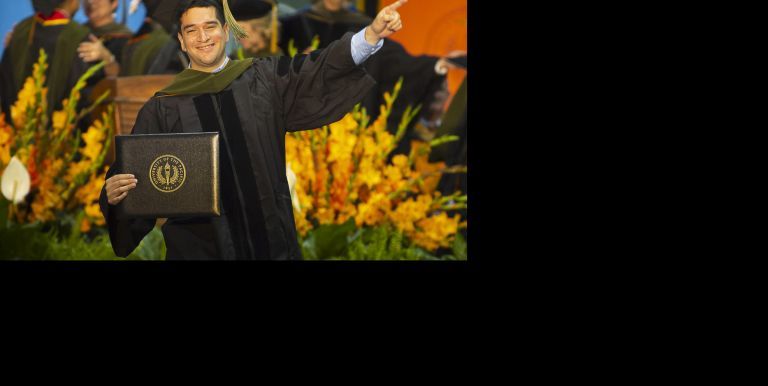 Median annual wage
According to the U.S. Bureau of Labor Statistics, for pharmacists, the national median annual wage is $128,570 nationally and the annual mean wage is $146,140 in California.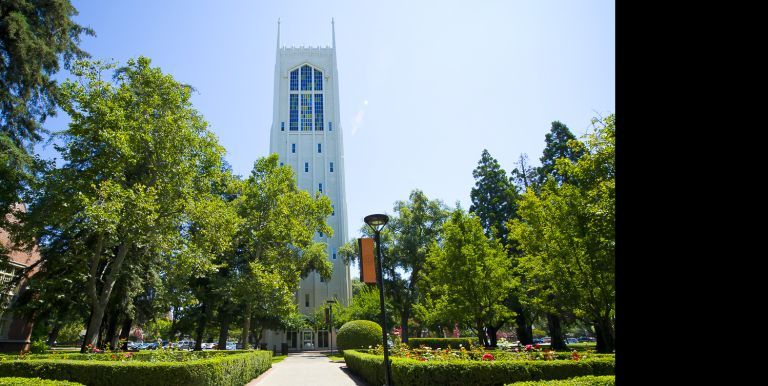 Investing in your future
Pacific is a smart investment, we ranked No. 58 out of 4,500 universities for the highest return of investment over the course of your career.
Federal Direct Unsubsidized Loans
Direct unsubsidized loans accrue interest from the date of disbursement. The interest rate is fixed and was assessed at 4.3% for the 20-21 school year. Lower maximum loan amounts apply to Pre-Pharmacy Advantage students who enter the professional PharmD program after four or five undergraduate semesters. Most first and second year PharmD students may borrow a maximum of $35,775 per 11-month academic year. Professional pharmacy students may borrow up to a maximum of $33,000 for the third professional year (nine months).
Federal Direct Graduate / Professional PLUS Loan
Graduate and professional students may borrow under the Federal Direct PLUS Loan program, up to their annual costs of attendance minus other financial assistance. Students must file the FAFSA to determine eligibility for a Direct Loan. Applications are subject to approval by the Direct Loan Origination Center, based on a credit bureau check. The interest rate is a fixed rate that begins to accrue on the first day of disbursement. The rate was assessed at 5.3% for the 20-21 school year. Repayment of the Grad/Professional PLUS begins 60 days after the loan is fully disbursed, but students may qualify for in-school deferment while enrolled at least half-time in a degree program.
Health Professions Student Loan
By regulation, recipients of the Health Professions Student Loan (HPSL) must be enrolled full-time and parent information must be considered in determining financial eligibility. For more information, contact the Student Loans Department at studentloans@pacific.edu or 209.946.2446. All students who wish to be considered for HPSL must provide parent information on the FAFSA. The interest rate is fixed at 5%. HPSL loans are awarded to eligible Pacific students based on funds available.
Private Loans
Pharmacy students may choose to arrange financing through a private loan program to supplement their University financial aid. Professional students with good credit histories or no credit history may usually borrow on their own. Larger amount or more favorable terms may be available if the student applies with a creditworthy co-signer. Ordinarily, the borrower or a co-borrower must be a U.S. citizen or permanent resident.
Note: Like most U.S. universities, Pacific's Board of Regents sets tuition each year. The board tries to keep increases as low as possible. In recent years, increases have averaged about 3 percent per year—less than most of our peers. Note that tuition and increases can vary between programs to meet specific needs