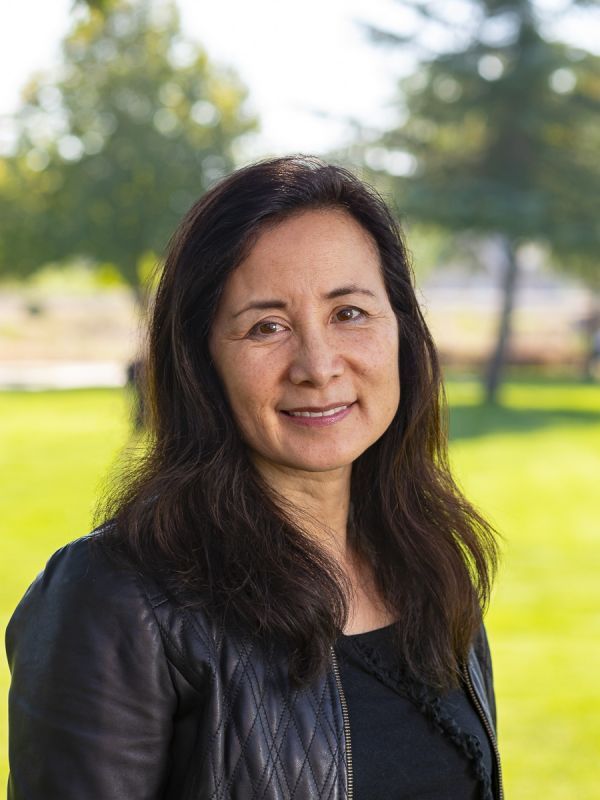 Professor
Regional Coordinator - San Francisco
At Pacific Since: 1993
Audrey J. Lee, PharmD, BCPS, FCSHP earned her doctor of pharmacy from University of California, San Francisco; where she also completed a pharmacy practice residency. She joined the Pacific family in 1993.
Dr. Lee enjoys the camaraderie of the Pacific faculty, administration and staff who works collaboratively to improve the School's programs and curriculum. She also appreciates the students' professionalism and passion for learning. It is Dr. Lee's goal to encourage and mentor her students to achieve an exemplary level of professionalism. In addition, she strives to relentlessly engage in opportunities that would optimize their clinical knowledge and skills. Her patients and students continue to inspire her to further expand her knowledge and skills.
It was her father, a pharmacist, who inspired her to choose pharmacy practice as a career. Dr. Lee is certified in pharmacotherapy by the Board of Pharmacy Specialties. She has served as Chapter Treasurer and Delegate for the California Society of Health-System Pharmacists. She is also a member of the American Society of Health-System Pharmacists.
Dedicated to serving her community, she distributes meals to underserved and elderly individuals. She also volunteers at various walk-a-thons and fundraisers at her children's school. She enjoys being outside, either riding her bike or going on nature treks. Dr. Lee also dabbles in interior design. Her interests include chauffeuring her children to their activities, watching the Golden State Warriors play and reading.
Education
PharmD, University of California, San Francisco, 1992
PostDoc in Pharmacy Practice, University of California, San Francisco
Teaching Interests
Teaching Philosophy
"I am dedicated to providing students with exceptional learning experiences and to inspire lifelong self-learning. I encourage students to develop collaborative work skills and to optimize their oral and written communication skills, professionalism, critical thinking skills, therapeutic knowledge, clinical monitoring skills and drug information skills. I strive to demonstrate and motivate students to provide the best, high quality care to their patients as well as to promote medication safety and patient wellness. I work with students to customize a rotation schedule that will facilitate the achievement of  their professional career goals."
Courses
PHRM 171 — Internal Medicine
PHRM 184 — APPE Elective I
PHRM 185 — APPE Elective II
PHRM 175 — Advanced Pharmacy Practice Experience Capstone I
PHRM 176 — Advanced Pharmacy Practice Experience Capstone II
Research Focus
Research Summary
"My goal is to conduct research projects aimed at demonstrating how pharmacists can help improve the care of patients."
Research Interest