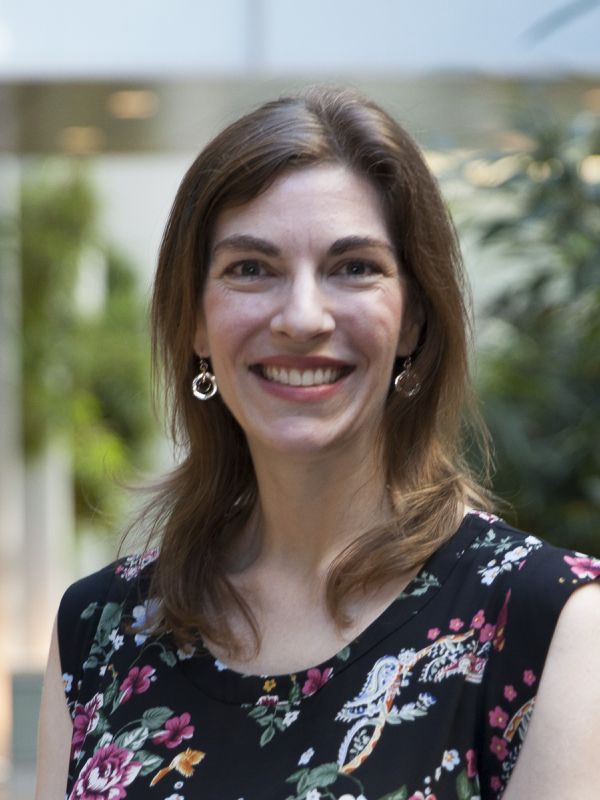 Associate Clinical Professor
At Pacific Since: 2022
Caroline L. Ko, PharmD, BCPS, BCCCP earned her bachelor of science in molecular biology from University of California, San Diego and her doctor of pharmacy from University of California, San Francisco. She completed a PGY1 pharmacy residency at San Francisco VA Medical Center and a PGY2 critical care pharmacy residency at Stanford Hospital. She is a board certified pharmacotherapy specialist and a board certified critical care pharmacist.
She was drawn to the pharmacy profession as it allowed her to combine her interest in biology with her passion for teaching — teaching patients about their medications, precepting learners in pharmacy and educating other health care providers on medication therapy considerations. She brings a wealth of experience working with interdisciplinary critical care and emergency medicine teams. Her goal is to inspire future critical care and emergency medicine pharmacists. She prepares students for acute care by teaching practical decision-making skills.
She is a member of the American College of Clinical Pharmacy and the American Association of Colleges of Pharmacy. She is also a member of Phi Lambda Sigma pharmacy leadership society and Kappa Psi pharmaceutical fraternity.
Her interests include dancing and teaching ballet. She enjoys exploring the food scene in the Bay Area with her husband. She loves to write and travel, and she could envision herself authoring a travel blog.
Education
BS, Molecular Biology, University of California, San Diego
PharmD, University of California, San Francisco
PGY1 Pharmacy Residency, San Francisco VA Medical Center
PGY2 Critical Care Pharmacy Residency, Stanford Hospital
Teaching Interests
Teaching Philosophy
"I envision my classroom to be a lively and supportive environment where students are not afraid to speak up or admit if they do not understand something. As professionals, we often grow the most from concepts or situations that are initially challenging. Assignments will incorporate novel methods of building a structured thought process and problem-solving skills that will be applicable to all areas of pharmacy practice. My goal is to equip students with tools and provide opportunities to apply critical thinking skills to clinical challenges with feedback and support."
Courses
PHAR 432 - Case-Based Practice II
PHAR 532 - Case-Based Practice III
PHAR 543 ICS – Women's, Men's and Genitourinary Disorders
PHAR 632 - Case-Based Practice IV
PHAR 644 ICS - Critical Care and Emergency Medicine
Research Focus
Research Summary
"My research interests include interprofessional teamwork, preceptor development, financial sponsorship to promote diversity in the profession and advance health equity and the impact of acute care pharmacists on patient outcomes."
Research Interests
Impact of strengths-based self-reflection on pharmacy residents' confidence in precepting APPE students
Impact of direct financial sponsorship for pharmacy trainees on promoting diversity, equity and inclusion in the profession and advancing health equity
Critical care and acute care pharmacist-managed protocols and their impact on patient outcomes
Optimizing education and practice within interprofessional health care teams
Scholarly Activity
Publications
Ko CL et al. published "A call to action: A need for initiatives that increase equitable access to COVID-19 therapeutics." Lancet Regional Health - Americas, May 18, 2022.
Ko CL, Abdul-Mutakabbir JC, Astle KN, Bandali A, Brown JE, Childs-Kean LM, Hirsch EB, Mordino J, Saunders IM, Brown BR, "Brighter Horizons: The Necessity of Concentrated Sponsorship Targeted Toward Minoritized Pharmacy Students" Journal of the American Pharmacists Association (2022).
Wamsley M, Staves J, Kroon L, Topp K, Hossaini M, Newlin B, Lindsay (Ko) C, O'Brien B. "The Impact of an Interprofessional Standardized Patient Exercise on Attitudes Toward Working in Interprofessional Teams" Journal of Interprofessional Care 2012 26(1);28-35.
Staves J, Hossaini M, Kroon L, Lindsay(Ko) C, Newlin B, O'Brien B, Topp K, Wamsley M. "Interprofessional Standardized Patient Exercise (ISPE): The Case of 'Paul Harris.'" MedEdPORTAL; 2011.
Presentations
Law E and Ko CL. "Integrating a strengths assessment tool to a Residency Teaching Certificate Program to enhance resident self-reflection and evaluating its impact on precepting experiential pharmacy students," poster presented at American Society of Health System Pharmacists 55th annual Midyear Meeting, December 6-10, 2020, virtual platform.
Law E and Ko CL. "CliftonStrengths® in a pharmacy residency program and its impact on residents' ability and confidence in precepting experiential pharmacy students," California Society for Health-Systems Pharmacists Seminar, October 20-25, 2020, virtual platform.
Ko CL. "Stop that Seizure, STAT! - A Case-Based Review of Antiepileptic Drugs for the Respiratory Therapist." California Society for Respiratory Care: Greater Bay Area Regional Conference; March 1-3, 2017; South Lake Tahoe, CA
Zhang C, Ko CL, Hall L. "Implementation of Inhaled Epoprostenol for Acute Pulmonary Hypertension after Cardiac Surgery and Acute Respiratory Distress Syndrome" resident poster presented at ASHP Midyear Clinical Meeting, December 6-10, 2015, New Orleans.