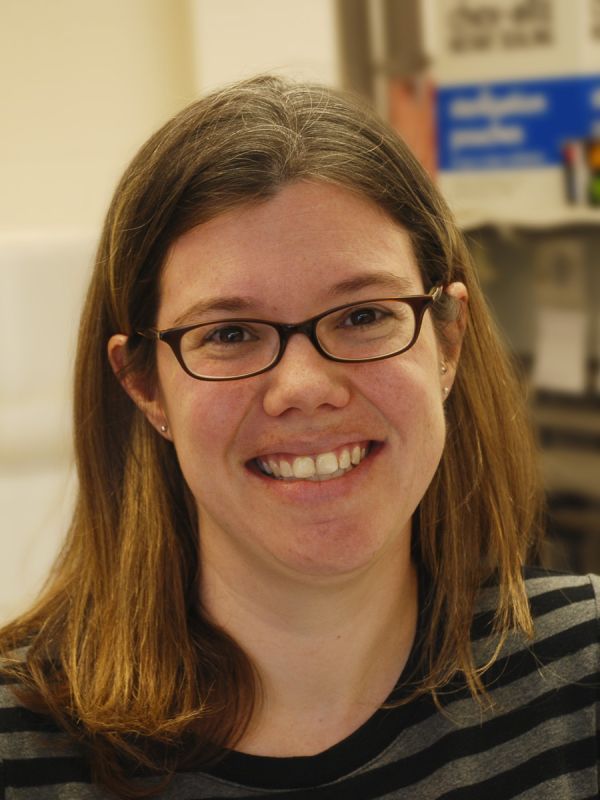 Associate Professor
Director of the Pre-pharmacy Advantage Program
At Pacific Since: 2015
Melanie A. Felmlee, PhD joined Pacific as an Assistant Professor in the Department of Pharmaceutical Sciences and Medicinal Chemistry in 2015. Originally from Canada, Dr. Felmlee earned her bachelor of science in biomedical toxicology from University of Guelph and her master of science in pharmacy from University of Saskatchewan. She earned her doctor of philosophy in pharmaceutical sciences from University at Buffalo, SUNY where she also completed a postdoctoral fellowship. Prior to joining the Pacific faculty she was a Research Assistant Professor at University of Buffalo.
Dr. Felmlee is the author of over 30 peer-reviewed publications and abstracts. She is a member of the American Association of Pharmaceutical Scientists, the American Society of Pharmacology and Experimental Therapeutics and the American Association of Colleges of Pharmacy.
The interactions she has with students and other faculty are her favorite aspects of teaching at Pacific. Her goal as a professor is to help the students gain an understanding of pharmacokinetics and pharmacogenomics, and their clinical application.
She and her husband, Brian, have three children. Dr. Felmlee enjoys spending time both outdoors and indoors. Prior to coming to Pacific, she and her family lived in New York for 10 years where they had an acre of land which she used to garden, a hobby that she loves. She also enjoys house renovations and construction work. Her interests also include doing needlepoint, playing video games, playing board games and watching movies.
Education
BS in Biomedical Toxicology, University of Guelph, 2001
MS in Pharmacy, University of Saskatchewan, 2005
PhD in Pharmaceutical Sciences, University of Buffalo, SUNY, 2011
PostDoc in Pharmaceutical Sciences, University of Buffalo, SUNY, 2011- 2012
Teaching Interests
Teaching Philosophy
"I like to use an integrated approach to teaching using traditional lecture and active learning. I also try to incorporate interesting clinical examples in basic pharmacokinetic lectures."
Courses
PHRM 124 — Drug Metabolism and Disposition
PHRM 134 — Applied Pharmacokinetics and Pharmacogenomics
PCSP 223 — Pharmacokinetics and Pharmacodynamics
Research Focus
Research Summary
Dr. Felmlee's current research focuses on the role of age and gender in the regulation of monocarboxylate transporters and the impact of these changes on drug pharmacokinetics and toxicity.
Research Interests
Drug transporters
Monocarboxylate transporters
Pharmacokinetics/pharmacodynamics