Thomas J. Long School of Pharmacy Fellowships
Pharmacy Practice Fellowship
This two-year fellowship is designed for individuals interested in academia in advanced pharmacy practice and who desire to acquire extensive experience in ambulatory care practice and clinical research. The well-rounded training and experience gained through this program equips graduates to be successful in academic or ambulatory care practice. Fellows will obtain formal training to be an independent researcher by joining multiple research projects.
Clinical rotations will be offered in internal medicine, ambulatory care and public health. Through their longitudinal experience in ambulatory care, the fellows will acquire sufficient experience to become certified as an Advanced Practice Pharmacist.
Most importantly, fellows will obtain a wide spectrum of teaching experiences as a clinical assistant professor. Through this role, fellows will experience traditional didactic large classroom teaching, case-study leading and experiential precepting. The variety of teaching experiences acquired by the fellows will allow them to practice as faculty in didactic and experiential settings.
Fellows will also become certified in medical writing and research skills by completing the American Society of Health-System Pharmacists training programs.
Areas of experience
The rotation options include, but are not limited to:
Medicare Part D/geriatric outreach
Acute inpatient medicine
Ambulatory care practice
Education methodology and assessment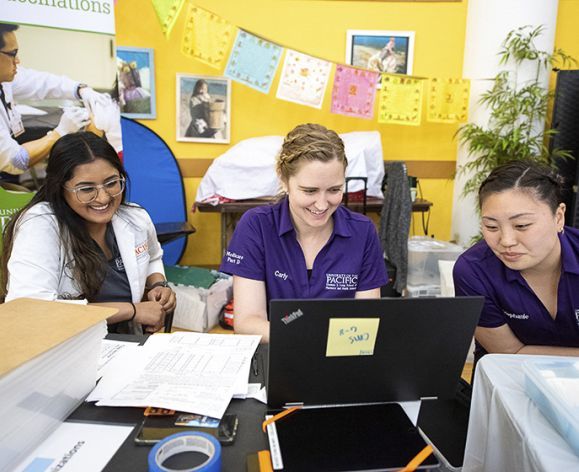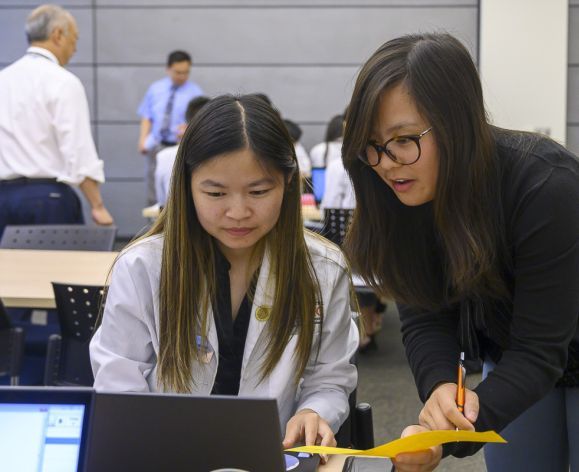 Our fellows find success
"Pacific gave me opportunities to explore different things. It gave me opportunities to just jump in on things that I didn't think I would ever do. I don't know that I could have found this type of journey anywhere else."
— May C. Lui '16, '19, PharmD, MS, BCPS
---
Combining a graduate degree with experiential learning gives graduates competitive advantage when applying for pharmacist positions where advanced training is required. Approximately 70 percent of former fellows currently work in academia and about 30 percent of former fellows work in clinical and industry settings.
Candidates must have a PharmD and either be licensed or eligible for licensure in California by July 5, 2023. They should also be eligible for hire by University of the Pacific.
Applications are currently being accepted for the 2023-2025 fellowship term, with a start date of July 3, 2023 and an end date of June 30, 2025. Review of the applications will begin immediately and continue until the two positions are filled.
Applicants will be required to upload a letter of intent, CV, writing sample and provide contact information for three professional references. Applicants are also required to notify their initiation to apply to Myo-Kyoung Kim, PharmD, EdD, BCPS, APh at mkim@pacific.edu.
University of the Pacific is an Equal Opportunity/Affirmative Action employer. All qualified applicants will receive consideration for employment without regard to race, color, religion, sex, national origin, disability, or protected veteran status.
This is a full-time position with comprehensive benefits and offered at an annual salary of $51,000.
Department of Pharmacy Practice
Contact us
Myo-Kyoung Kim, PharmD, EdD, BCPS, APh
Associate Professor, Department of Pharmacy Practice
Director, Pharmacy Fellowship/MS Program
mkim@pacific.edu | 209.946.3145
3601 Pacific Avenue
Stockton, CA 95211