Thomas J. Long School of Pharmacy Fellowships
Pharmacy Practice Fellowship
This fellowship is designed for those with an interest in academia in pharmacy practice, a desire to acquire abundant teaching experiences as well as clinical service and research experience. The training and experience that will be gained through this program equips graduates for other practice settings and industries as well. Although there are many graduate and fellowship programs, this is a unique program that includes both, in one focus area. Fellows will serve as part-time faculty members for required PharmD courses such as Case Based Practice II-IV and Pharmacy Skills I. They will also obtain an MS degree in Health Care Outcomes and Clinical Services. The program provides competitive compensation and benefits for the fellowship and covers the tuition of the MS program.

Download the position description.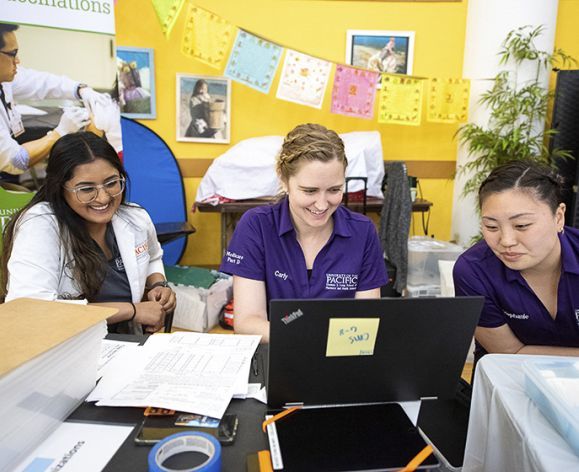 Fellows will obtain formal training to be an independent researcher through didactic courses and thesis completion as well as other various research opportunities. Furthermore, six rotations will be offered, and fellows will choose their rotations based on individual interest and site availability.
Areas of Experience
The rotation options include, but are not limited to:
Long Term Care Facility
Medicare D/Geriatric outreach
Intermediate Care/Long Term Care Facility
Managed Care
Acute Inpatient Medicine
Infectious Diseases
Ambulatory Care Practice
Education Methodology and Assessment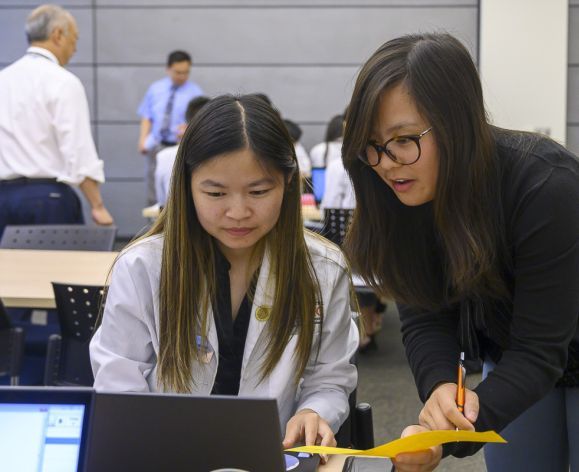 Our Fellows Find Success
"Pacific gave me opportunities to explore different things. It gave me opportunities to just jump in on things that I didn't think I would ever do. I don't know that I could have found this type of journey anywhere else."
— May Chen '16, '19, PharmD, MS, BCPS
Combining a graduate degree with experiential training puts graduates in a strong position when applying for jobs where pharmacists with advanced training are required. Approximately 70% of former fellows currently service in academia and about 30% of former fellows service in clinical and industry settings.
Candidates must have a PharmD and either be licensed or eligible for licensure in California by August 31, 2023. To complete the MS part of the application, a GRE score (minimum 303) and cumulative GPA (minimum 3.0) are required. The GRE requirement can be waived for those who graduated with a cumulative GPA within the top 15% of their graduating class of the top 500 global universities or University of the Pacific's Thomas J. Long School of Pharmacy.
Candidates must submit the following application materials to Myo-Kyoung Kim, PharmD, EdD, BCPS, APP at mkim@pacific.edu
Letter of intent
Curriculum vitae (CV)
Three (3) letters of recommendation emailed directly from letter writer to the director
One professional writing sample
Unofficial pharmacy school transcript emailed to the director
GRE score report (if not waived)
Upon the final selection, applicants will need to submit the required documents (e.g., official GRE score, if not waived, and official transcript) through GradCAS and application within the hiring portal, PeopleAdmin (University of the Pacific's hiring process). Unmatched scores between self-reported and official documentation will disqualify candidacy.
University of the Pacific is an Equal Opportunity/Affirmative Action employer. All qualified applicants will receive consideration for employment without regard to race, color, religion, sex, national origin, disability, or protected veteran status.
Applications are currently being accepted for a September 1, 2023 start date. Review of the applications will begin immediately and continue until the two positions are filled.
Department of Pharmacy Practice
Contact Us
Myo-Kyoung Kim, PharmD, EdD, BCPS, APh
Associate Professor, Department of Pharmacy Practice
Director, Pharmacy Fellowship/MS Program
3601 Pacific Avenue
Stockton, CA 95211
mkim@pacific.edu
209.946.3145