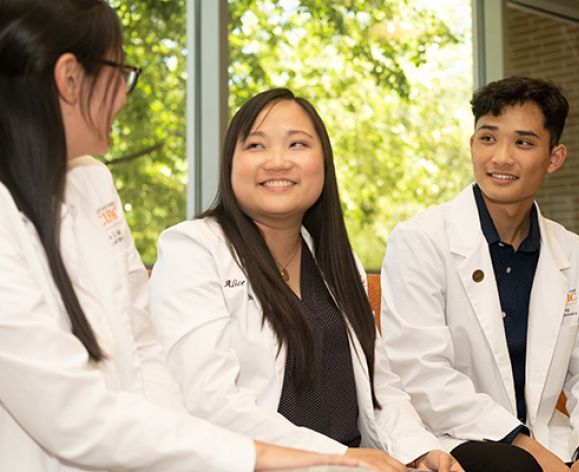 Script your Future in Pharmacy
Admitted students to the Thomas J. Long School of Pharmacy and their guests are invited to attend Script your Future in Pharmacy! This event is an excellent opportunity to learn what it's like to be a student in our PharmD program. Hear from current students about their Pacific experience. Explore academic support resources and get guidance on how to understand your financial aid offer letter. Participate in a lab activity and try your white coat on for size! There will also be a session on how your family and friends can support you while in pharmacy school. Pacific is excited to show why you belong here!
During these very challenging times, it is our highest priority to ensure that students remain on track with program requirements and are able to do so with little to no interruption. Institutions throughout the country moved classes to an online format for spring, summer, and fall 2020 terms. We understand that many institutions will also be offering courses remotely in the Spring 2021. Courses that we have already approved and/or have been articulated, will be accepted with no additional information required.
If you are considering a course that is not articulated, you will need approval from the Office of Pharmacy Admission. To request acceptance of your proposed courses, please use the Planned Courses form.
When selecting a course, you may find the guidelines below helpful:
Pacific prefers that students complete a course that is offered physically on the campus which includes a physical lab.
If a physical lecture and lab is not available, Pacific prefers students take an online lecture which includes a virtual lab demonstration.
If an online course is not available with an online virtual lab demonstration, Pacific will accept an online lecture course with no lab required.
Please do not hesitate to contact the Office of Recruiting, Admission and Enrollment if you have questions at pharmdadmission@pacific.edu or 209.932.3600.
Transcripts
Pacific requires an official transcript sent from each school you attended by July 1.
Electronic transcripts are preferred and should be sent through Parchment or the National Student Clearinghouse. To determine if your school offers this service through one of these vendors, please check their directories. If your school is not listed, arrange for an official paper transcript to be mailed.
Send transcripts to:
University of the Pacific — Pharmacy Processing
Office of Pharmacy Admission
3601 Pacific Ave.
Stockton, CA 95211
You are required to submit official transcripts from all schools attended by July 1 to complete your admission file.  PharmCAS cannot forward transcripts. If you are attending summer 2022 classes, you need to arrange for a transcript to be sent as soon as available and no later than Aug. 15. We must have a grade for all pre-requisite classes prior to orientation.
If you are using credit by exam (AP, IB, CLEP) to fulfill a pre-requisite and official scores have not been sent, you need to have them sent by July 1.
For more information, contact the Office of Recruiting, Admission and Enrollment at pharmdadmission@pacific.edu or 209.932.3600.
Accessing Your Pacific Email
Financial Aid
Look for your financial aid award to be sent to you from the Office of Financial Aid in late spring. Please be sure to complete your 2022-2023 FASFA application, go to studentaid.gov
You can email the financial aid team at financialaid@pacific.edu or call between the hours of 8:30 a.m. and 4:30 p.m., Monday through Friday. Please note on Wednesdays, they will begin taking calls at 10:30 a.m.
Learn more about Financial Aid.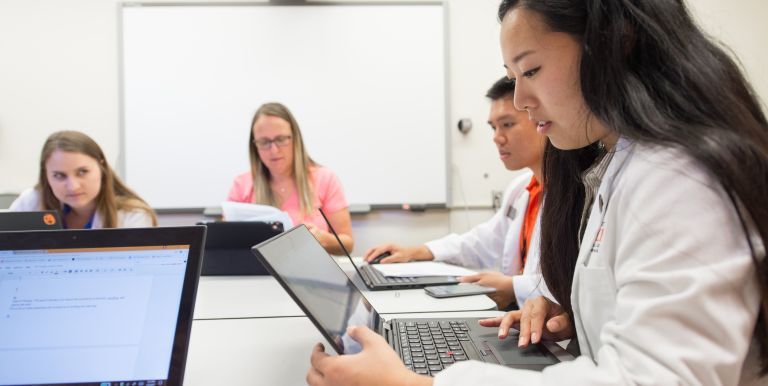 What to Expect
Pharmacy Course Registration
Online course registration takes place in June. You will be sent registration instructions from the Office of Academic Affairs at least two weeks prior to the date class registration opens. In order to secure your seat, complete your course registration within the timeframe specified in the registration instructions.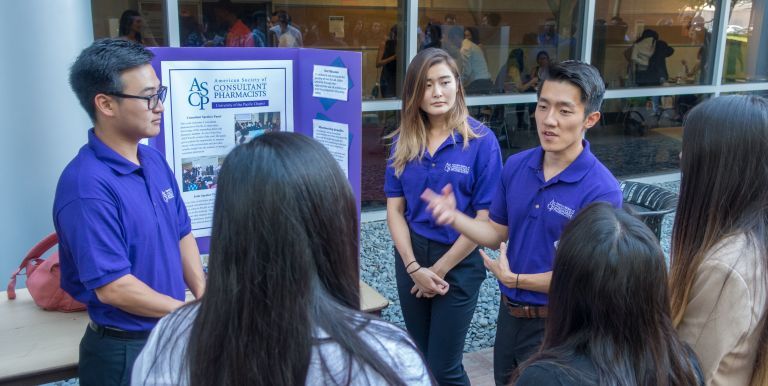 What to Expect
Orientation
During this mandatory three-day orientation learn about what to expect during the accelerated 3-year PharmD program. Learn about the expectations of a PharmD student and how to navigate the schedule. Meet student leaders who will introduce you to leadership and health care outreach opportunities.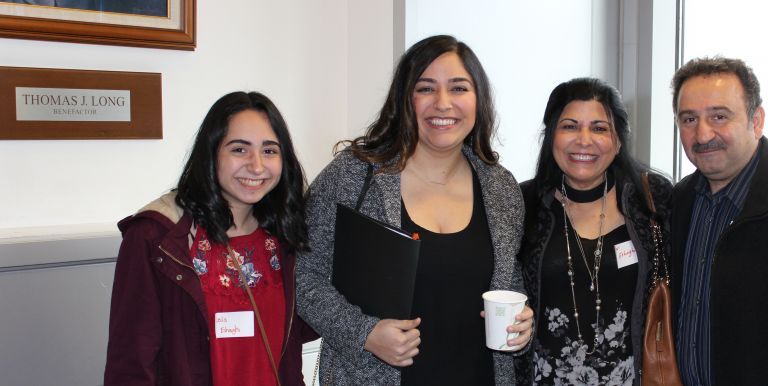 What to Expect
Parent and Family Orientation
Your entire family will have the opportunity to meet and talk with administrators, faculty and staff. Learn more about the PharmD program and the services we offer students to promote their academic and personal development.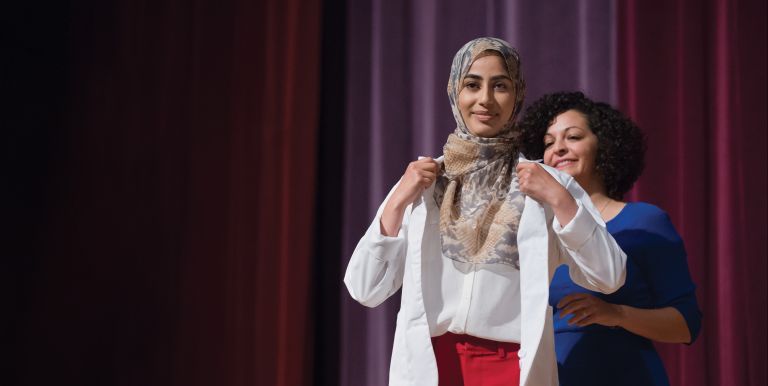 What to Expect
White Coat Ceremony
This ceremony, in which PharmD students are "cloaked" with their first white coats, creates an important focus for students entering pharmacy school. The white coat, long worn by health care professionals to set them apart, represents a symbol of trust and professional competence to the public who they serve.
Tuition
Student Accounts will make your first e-bill statement available online after you have registered for your courses. Regardless of registration date, payment in full (or enrollment in a monthly payment plan) is required by August 1. Please contact Student Accounts at 209.946.2517 if you have any questions or need assistance in determining your appropriate payment.
Intern Pharmacist License
Students are required to read the Intern Pharmacist Application and Instructions. If any of the questions asked in the application requiring a mandatory answer are a cause for concern, you must directly contact the California State Board of Pharmacy for guidance.
Students are expected to meet the requirements for intern licensure during the first semester of the curriculum. Please wait for instructions from the Office of Professional Programs in June or July before completing the intern license application and bring it with you to orientation in August.
For more information, contact the Office of Professional Programs at ippe@pacific.edu or 209.946.7754.
Connect with Your Classmates
Join the Facebook group for your class. This is an excellent way to communicate with your classmates prior to arriving on campus and throughout your time at Pacific. For more information, contact the Office of Student Affairs at OSAO@pacific.edu or 209.946.2528.